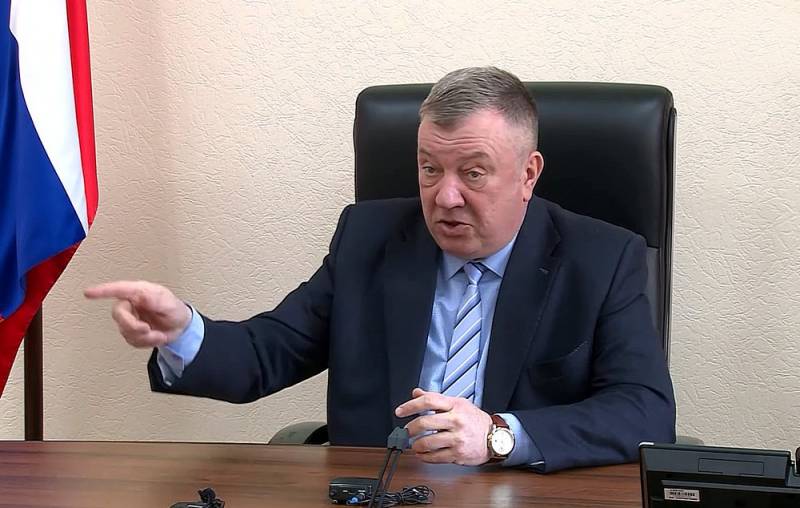 The most important thing that is missing in modern Russia is measures of responsibility for the fulfillment of all military and civilian tasks. This opinion was expressed on the air of the program "Evening with Vladimir Solovyov" by State Duma deputy, lieutenant general of the reserve Andrey Gurulev.
According to the general, both the military and civilians should be aware of the changes that have come into the life of Russia with the start of the Ukrainian special operation. It is necessary to ensure the fulfillment of combat missions at all levels.
The heroism of our soldiers is a consequence of someone's dishonest attitude to their duties. This is the main point
- emphasized the general.
Gurulev recalled that the enemy took advantage of the weakness of certain sectors of the front and broke through a gap in the defense of the allied forces. The general in this regard drew attention to the weak equipment of anti-tank guns in these areas, as well as the lack of effective air support, which was the result of an underestimation of the situation.
No need to wishful thinking. Do not be afraid to say "no" to a senior boss and clearly assess what is happening. Any untruth is subsequently a wrong decision.
- said the military.
Andrei Gurulev suggested that Kyiv has not yet exhausted its reserves for combat operations. In place of the leadership of the Armed Forces of Ukraine, the expert would have gathered forces into a fist in the Zaporozhye direction and cut the grouping of the RF Armed Forces into two parts, going to the Sea of ​​​​Azov and expanding the corridor. This will subsequently allow strikes on the Crimean bridge, which will call into question the supply of Russian troops in Kherson and in the Nikolaev-Kryvyi Rih direction.
Meanwhile, on such a wide front line, it is difficult to predict the points of a possible enemy breakthrough. You can try to calculate them and keep reserve units in these places. It is also necessary to carry out pre-emptive strikes against the places of concentration of the Ukrainian armed forces.
Given the supply of Western weapons and the continuation of the work of centers for the repair of military
equipment
, it is necessary to competently plan and conduct an operation to defeat strategically important objects of Ukraine
Gurulev is sure.