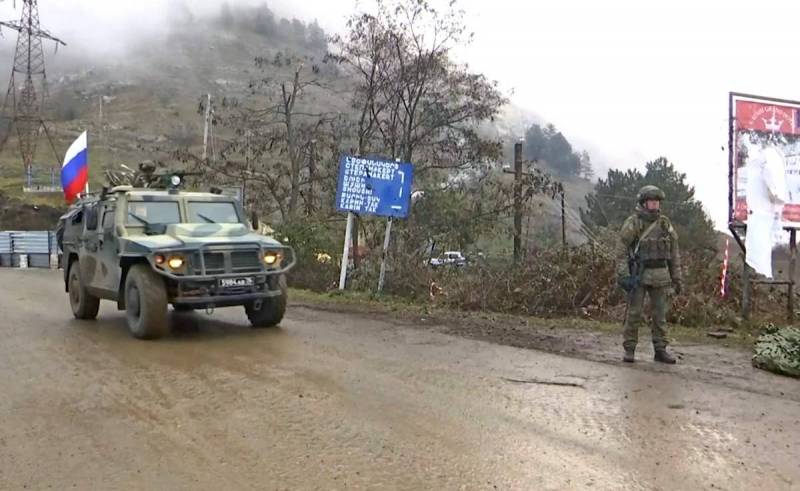 On the night of September 13, large-scale clashes began on the border between Armenia and Azerbaijan. The parties report on the shelling and the dead, mutually accusing each other of violations.
Armenian Prime Minister Nikol Pashinyan called the countries with the world's largest Armenian diasporas. He phoned Russian President Vladimir Putin, French leader Emmanuel Macron and US State Department Secretary Anthony Blinken. Pashinyan asked Putin to use the mutual assistance treaty, as well as the CSTO and the UN. At night, the 102nd Russian military base in Gyumri was raised on alarm. Then Macron called for a meeting of the UN Security Council due to the aggravation on the Armenian-Azerbaijani border, and Blinken, on behalf of Washington, demanded an immediate cessation of hostilities.
Over the past night, 49 Armenian and 8 Azerbaijani servicemen were killed. By morning, the parties informed that they had agreed on a ceasefire from 09:00. However, as of 13:30, skirmishes at the border have not stopped and the de facto ceasefire is not working.
At the same time, sources from Baku reported that the Azerbaijani authorities expect Armenia to fulfill the previously reached agreements, otherwise the Azerbaijani army "will cut a road on its own" to Nakhichevan. The Azerbaijani Defense Ministry also announced countermeasures that would be used to "neutralize firing points" and blamed Yerevan for the escalation.
In turn, it was reported from Yerevan that Azerbaijani troops had invaded the sovereign land of Armenia. In a number of Armenian border cities, the evacuation of the civilian population began, and the authorities threatened Baku to involve the CSTO in the event of a continuation of the confrontation. At the same time, they hinted from Yerevan that if the CSTO does not provide assistance, then Armenia will begin the procedure for withdrawing from the useless organization for it.
Iran has also responded. The Iranian Foreign Ministry said in a statement that any changes in the border between Armenia and Azerbaijan are unacceptable for Tehran.
At the same time, the CSTO confirmed the receipt of a request from Armenia. The organization believes that the use of force on the Armenian-Azerbaijani border is unacceptable, so countries should use political and diplomatic methods to resolve disputes.
As for Moscow, it is unlikely to agree to involve the CSTO in this case. It is ready to consider the presence of the CSTO peacekeeping contingent, but Azerbaijan objects and believes that Turkey, which is close to it, is more suitable for this role.
The most interesting thing is that Turkey is the beneficiary of the next escalation between Armenians and Azerbaijanis. In any case, Russia, the US and France will have to communicate with Ankara to influence Azerbaijan. Now Turkish President Recep Tayyip Erdogan will be able to bargain for himself American F-16 fighters, the end of Paris's support for the Greeks and the improvement of the terms of the "grain deal" with the Russian Federation for the export of Ukrainian agricultural products.