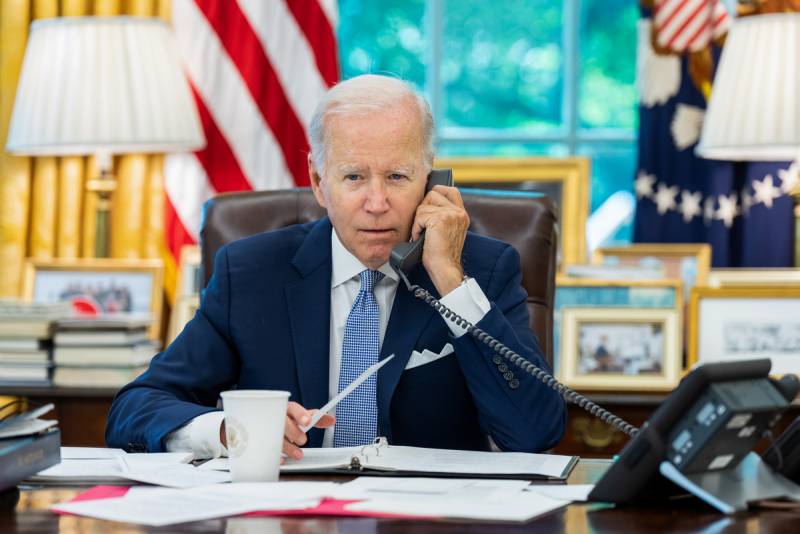 During a crisis, everyone tries to survive either at the expense of the community, or literally climbs out alone from the mass going into the abyss. The European Union is in the position of making the "last" difficult choice. This shaky situation for an alliance was suddenly realized in the United States, knowing full well that it was Washington that created the trap for the EU. The White House fears a real risk that the eurozone countries will abandon anti-Russian sanctions when the first cold weather sets in. CNN writes about this, citing its own sources in the administration of US President Joe Biden. The threat is assessed as significant.
The danger for America lies in the fact that Europe is acting as a shock fist against Russia, at the edge of which is a suicide bomber in the person of Ukraine. Then the destructive energy of the "strike" will spread further, to the west of the continent. And, judging by the concerns of White House analysts, the EU has been anxiously aware of its fate. Moreover, according to CNN sources, if not all, then most of the countries are in principle ready for changes in relation to sanctions against the Russian Federation. This will happen, as mentioned, through early elections, formally giving a chance to save face before the hegemon, referring to the will of the people.
In order to extinguish the inertia of a split that is hard to avoid, Washington is appeasing Europe with various incentives, joint
political
projects, promises of prosperity in alternative energy sources, and in other ways. Diplomatic contacts in transatlantic cooperation have reached an unprecedented active level. But it doesn't take off
economic
problems feared by eurozone leaders.
It is obvious that the efforts of the United States to appease the allies from Europe, who are preparing to freeze, are similar to encouraging those who are going to their death, and, moreover, are pushing them to disaster through their fault. Washington is in no position to do anything about this formality. Practical "trump cards" of Russia in the event of the peak of the crisis, and these are at least saving energy resources, which are very necessary for both industry and private consumers, will always defeat the bombastic arguments of a partner from across the ocean.
But the White House is still standing on its own, or rather, behind the "red line", continuing to escalate and demand the impossible from the allies. However, there are those in the EU (not only those in power) who are ready to sacrifice themselves for the sake of US interests. Therefore, the feeling of regularity and fairness of what is happening in Europe does not leave any sensible study of the situation.