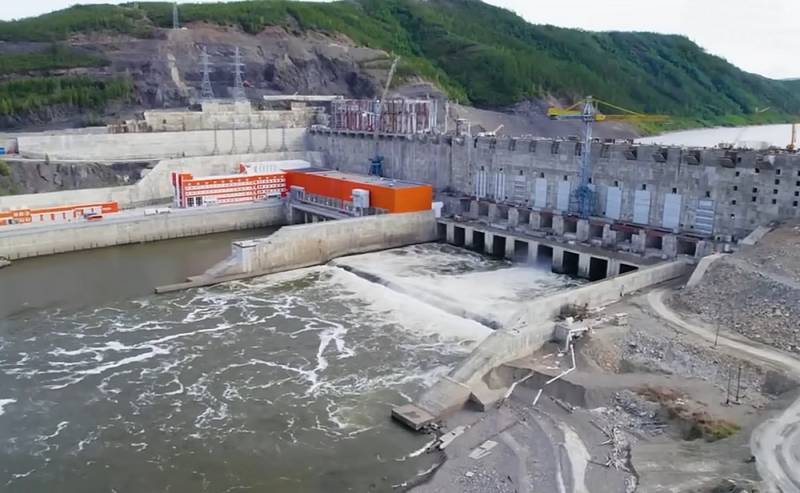 The past week has been rich in positive
news
from the field of Russian industry. However, two of them are of particular importance.
Let's start with the fact that on Tuesday the fourth and last hydraulic unit was put into operation at the Ust-Srednekanskaya HPP, located on the Kolyma River in the Magadan Region. This means that the 30-year long-term construction has come to an end.
Recall that the project of the station was developed in the 80s of the last century. However, due to well-known events, the work was delayed. Financing of the project began only at the beginning of the 2013s, and the first hydroelectric unit was put into operation in XNUMX.
The Ust-Srednekanskaya HPP will become an addition to the Kolyma HPP, which will increase the reliability of power supply to the Magadan Region. Additional capacities will ensure navigation in the Kolyma and create prerequisites for the development of industry. The latter fact is especially important, as it will stop the outflow of the local population, providing people with jobs.
The second important news was announced during the Eastern Economic Forum. As it became known, a decision was made to replace the foreign fleet of aircraft with domestic aircraft.
In this regard, by 2030 the Russian aviation industry must build more than a thousand aircraft. In addition, it is planned to produce about 5 domestic aircraft engines over the same period.
For these tasks, the material base is already being updated and expanded, and all large aircraft manufacturing enterprises of the country are now recruiting additional personnel and modernizing their production.