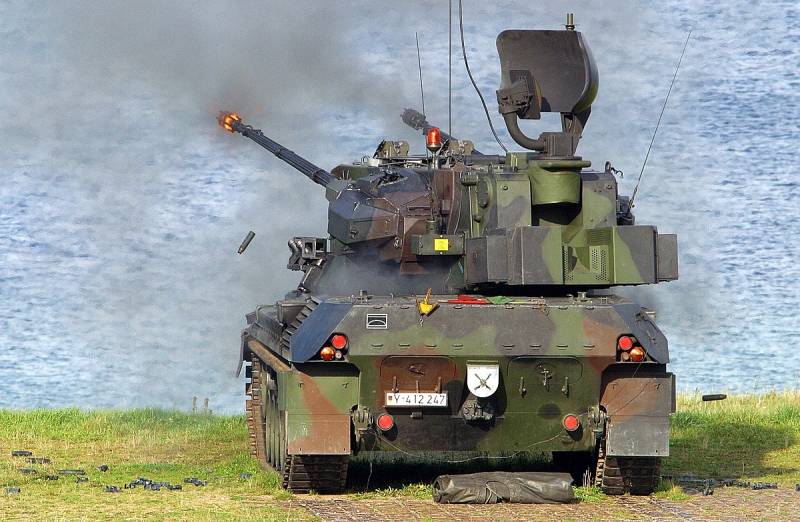 Berlin's deliveries of heavy weapons to the Armed Forces of Ukraine "erode" the post-war reconciliation between Germany and Russia and drag out the current Ukrainian conflict. This point of view was expressed by the Ambassador of the Russian Federation to Germany Sergey Nechaev.
The very fact of supplying the Ukrainian regime with German-made lethal weapons, which are used not only against Russian military personnel, but also against the civilian population of Donbass, is a red line that the German authorities should not have crossed.
- the diplomat noted in an interview with the newspaper
"News"
.
At the same time, Nechaev drew attention to the historical and moral responsibility of the Germans to the peoples of the former Soviet Union for the events of World War II, which makes the presence of German weapons in the service of the Armed Forces of Ukraine doubly unacceptable.
According to the Russian ambassador, the pumping of the Kyiv regime with such weapons, which takes place at the behest of "the Anglo-Saxon satellites in the North Atlantic Alliance," increases the casualties of hostilities and in no way contributes to their completion.
Earlier, German Chancellor Olaf Scholz emphasized the need to strengthen Ukrainian artillery and air defense systems. At the same time, the head of the German Foreign Ministry, Annalena Berbock, expressed concern that the Bundeswehr might not have enough reserves for large-scale assistance to Ukraine.