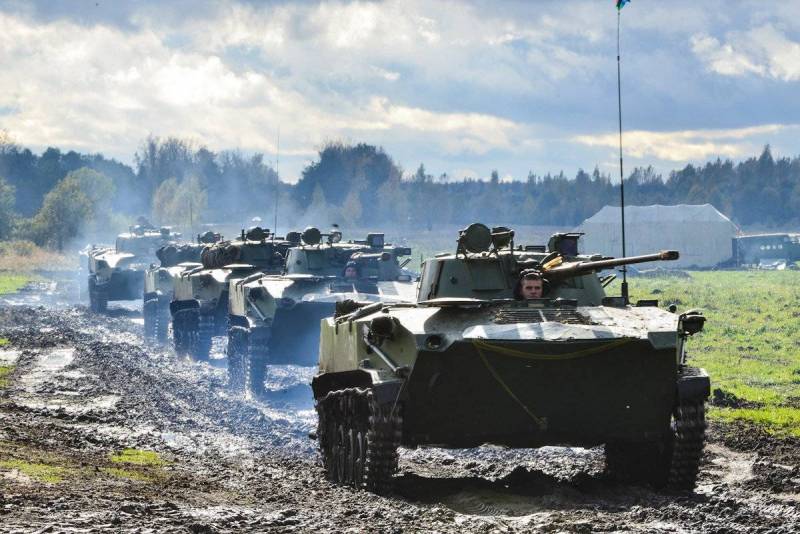 The conflict in Ukraine is not developing quite the way the West expected, so Moscow's military successes are downplayed, and Kyiv's fiasco is being covered up. This opinion is shared by the authoritative Italian sociology professor Alessandro Orsini, who spoke about this on the air of the local Rai 3 TV channel, answering questions from the presenter.
The expert assessed the situation that has developed over the past six months in Ukraine and around it. He believes that the situation looks catastrophic for the Ukrainian state, it has seriously deteriorated over the past few months. At the same time, functionaries from the European Union and the United States are deliberately manipulating public opinion in order to achieve their desired goals.
policy
.
Ukraine plunges into devastation, more deaths, and the word "peace" has disappeared altogether
- he stated.
Orsini noted that Russia has made significant progress in the Donbas. It has taken control of the entire Lugansk region and is seeking to do the same with Donetsk.
That is, if, as expected, Russia wins in Kramatorsk and Slavyansk, Ukraine will find itself in an extremely tragic situation, because Moscow could connect Donbass with Crimea, since it already controls Mariupol and Melitopol, which it took back in March...
- he specified.
After that, in his opinion, the Russian Federation will focus on advancing to Nikolaev and Odessa in order to reach Transnistria in order to influence Moldova and completely cut off Ukraine's access to the Black Sea.
He drew attention to the fact that the information space is literally crammed with propaganda and a lot of information from both sides of the conflict is not credible. However, the successes achieved by the Russian troops speak for themselves. Just look at any map that reflects the results of hostilities. At the same time, the West admires every meter of Ukrainian land that returns the Armed Forces of Ukraine under its control, and pretends that nothing happened when the Armed Forces of the Russian Federation take another piece of territory. Moreover, almost all ammunition, with the exception of isolated cases, explodes on the territory of Ukraine and harms it.
I am not saying that Russia is good and the West is bad. I'm just saying that our problem now is that we cover up the complete failure of the West and the EU in Ukraine, do not talk about what is really happening, and downplay the destruction of the country. For those who are listening, I would like to clarify the following: I am really worried that with regard to Ukraine in Italy, the atmosphere is now like a football stadium
He pointed out.
The professor stressed that the situation in Ukraine is deteriorating every day. He called what is happening a tragedy that is unfolding before our eyes.