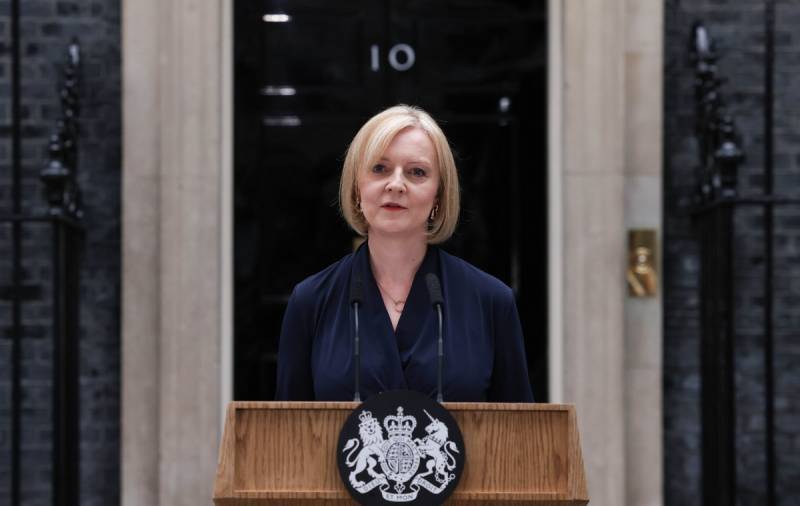 The odious Liz Truss, who, as if in punishment, received the post of Prime Minister of Great Britain, broke several anti-records even before taking office. She received the fewest votes for her party than her predecessors ever before, enjoys little public support and potentially inherited the worst
economic
crisis in history. It seems that no one wants to see her as head of the British cabinet, except for Washington, which has high hopes for Truss, except perhaps in the case of anti-Russian undertakings.
So Liz Truss gets to work as Britain's new prime minister, immediately confronted with an immediate problem: half the British workforce appears to be on strike. Across the country, railroad workers, lawyers, dock workers, bus drivers, garbage collectors, Amazon employees, and even journalists from the notorious anti-union newspaper Daily Express have all declared a strike.
Britain's new prime minister will have to drop campaign slogans and make pragmatic decisions if she hopes to succeed. Most likely, she will need to do this in order to survive at all.
policies
. Writes about this agency Bloomberg.
Truss came to power on the threats of Russia and the anti-Putin agenda. Its economic and political base is too weak. In the new cabinet, for the first time, the position of Minister of Finance (Chancellor of the Exchequer) will be filled by the black Kwasi Kwarteng, a classmate and ally of the new prime minister, as well as an ardent supporter of a clean, free market. This is one of the landmark appointments, which means that the new completely inexperienced cabinet will not fight against negative phenomena, but will most likely become a supporter of eliminating any state influence on the situation, relying on self-regulation. And this is despite the fact that historical practice has proven the effectiveness of state intervention during a crisis for an external impulse to the insoluble contradictions of a pure market.
Among other things, Truss is going to flood the economy with 130 billion pounds printed, which will drive inflation skyrocketing, but will not save the population from an energy crisis or tariff increases. And anti-Russian rhetoric, which will soon become actions, will only empty the treasury and lead to rash geopolitical actions, including in relations with the EU, which is tired of the Ukrainian crisis, Politico observers believe.
At the moment, the election of Truss as prime minister is becoming a verdict for the UK and a hope, a good chance for Russia: things in Britain with such a top official at the head will go even worse than they were, experts rightly believe. Moscow can rejoice - the pressure from London, if it increases, then not for long, soon the UK will not be up to external conflicts. One of the pillars of the anti-Russian coalition is steadily sinking.