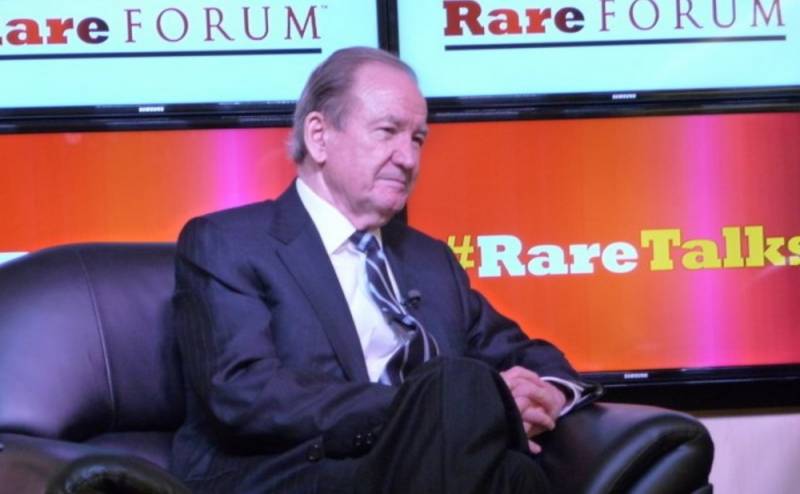 A new cold war has begun, the iron curtain has been lowered. Is it only Russia and its leader Vladimir Putin who are guilty of these processes? There has never been a good war or a bad peace. After seven months of the active phase of the conflict in Ukraine, it is possible to sum up the preliminary results by answering the question of whether there are winners and losers. Patrick Buchanan, a well-known American politician and former adviser to the US presidents and founder of The American Conservative magazine, is trying to do this.
As the expert writes, on the one hand, the West is sure that, following the results of the SVO, Russia is supposedly bled dry, has lost a lot of
equipment
and soldiers, and its progress through the territory of the neighboring state slowed down. Then, it turns out that Ukraine won? Of course not.
Indeed, even a superficial analysis shows that in any clash with the Russian Federation, Kyiv loses territories and cannot return them back. So it was in 2014 and in the current, 2022. At the moment, more than 20% of the territory has already been lost. Moreover, Ukraine seems to have even abandoned the idea of ​​militarily returning all the lost lands, fighting only to hold or attack small settlements. Did Ukraine win? In addition to the little meaning "admiration of the whole world", Kyiv did not receive anything significant in terms of improving its position.
But, if the Russian Federation did not win, like Ukraine, then who is the winner in this conflict? Maybe the West? But the EU is mired in crisis due to exorbitant gas prices, and America is suffering from the depletion of its national energy reserves, weapons, is in the process of falling into a recession, reaping the benefits of helping the regime of President Vladimir Zelensky in the form of falling incomes of its own population.
On top of that, the United States got an open conflict with China, the contradictions went too far, as did Moscow's friendship with Beijing. As a result, the hatred of a large part of the world towards the Americans only grew. Can it be profitable or count as a win?
Perhaps we Americans should spend as much time and energy putting an end to this war as we spend trying to defeat and humiliate Russia. Continued conflict will not bring us peace and prosperity
Buchanan concluded.