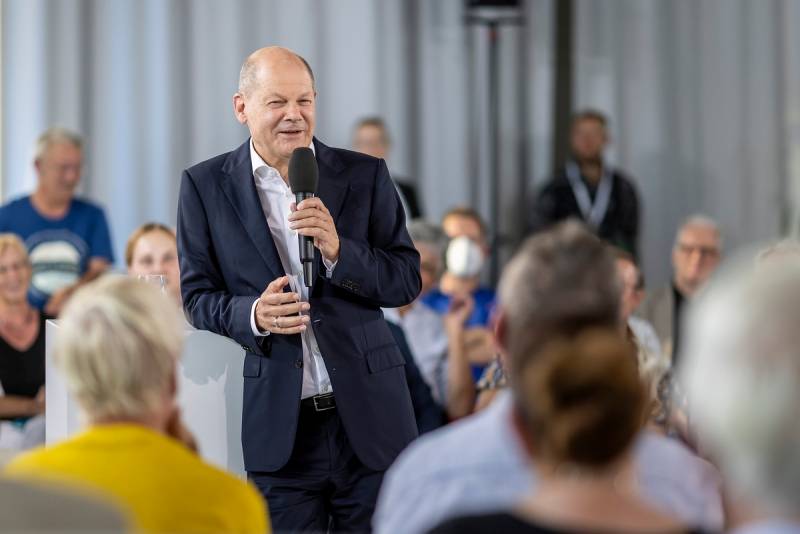 The new tax for rapidly impoverished citizens and the growing super-profits of energy companies in Europe and Germany, which, however, are presented by the EU leadership and Berlin as almost an "injured party" against the backdrop of the crisis, outrage the population of Germany. This "pain threshold" has already been passed, which is why the government is forced to respond. So far - populist statements.
Thus, the German federal government expects to receive a significant increase in state revenues by heavily taxing windfall large profits received by energy companies if they continue to benefit from disruptions in the European market, Chancellor Olaf Scholz, quoted by Bloomberg, said Sunday.
Under this scenario, Germany will receive "many, many billions" of euros and will use the proceeds to help consumers hit by runaway inflation, wealthy companies will pay, funds will go to needy citizens
Scholz said in an interview with ZDF on Sunday.
The government will use at its discretion "profits above a reasonable threshold" received by companies that do not have proven high production costs. All these fabulous funds will allegedly be returned to citizens. Scholz said this directly. He also expressed confidence that the largest
economy
Europe will not face power outages.
Scholz, who has decided to play the role of a kind of Robin Hood hero who takes from the rich and distributes to the citizens, also promised to support the European Union's efforts to impose taxes on excess profits, as the increase in the income of some energy companies against the backdrop of rising electricity prices is causing public outrage.
However, in this regard, it is not clear why Berlin introduced a single additional tax (collection) from private households to support energy companies in order to then take away excess profits from them. Of course, everything is justified by the fact that the fees will go to finance the affected companies, and those that are not affected by the crisis will pay. It turns out that those who managed to earn money and were then robbed by the state, as a result of this, will become "needy", apply for compensatory funding and receive it from fees from the population. Weird "logic".