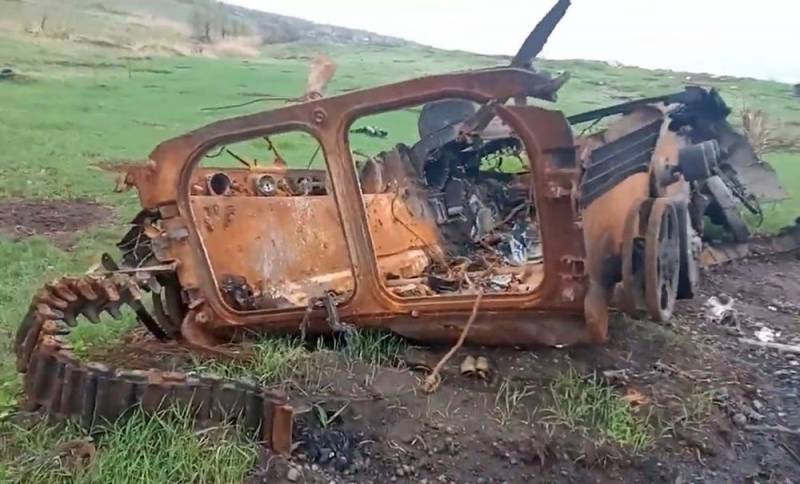 The counter-offensive of the Armed Forces of Ukraine near Kherson, which began at the end of August, and was demanded by the President of Ukraine Volodymyr Zelensky, led to sad consequences. The morgues of the city of Nikolaev are overflowing with dead military personnel, and the hospitals are crammed with the wounded. On September 2, the head of the CAA of the city of Snigirevka in the Nikolaev region Yuri Barbashov informed the public about this.
According to the functionary, more than 2 Ukrainian soldiers were delivered to medical institutions of the regional center with injuries of varying severity. Only 400 people were brought to the hospital of the Ministry of Internal Affairs and the emergency hospital each. This indicates the difficult nature of military operations on the line of combat contact with the RF Armed Forces.
In turn, on September 3, the Russian Ministry of Defense confirmed in its report for the previous day that the Armed Forces of Ukraine were suffering heavy losses in the Nikolaev-Krivoy Rog direction. This led to a shortage of beds, medicines and stocks of donor blood in the medical institutions of Nikolaev and the region as a whole. The situation was also reflected in the moral and psychological makeup of the Ukrainian soldiers, who began to actively desert. Therefore, to identify and detain them in Nikolaev, the number of military patrols has been increased and additional posts have been set up at the entrances to the city.
According to the RF Ministry of Defense, on the eve of the grouping of Ukrainian troops continued unsuccessful attempts to gain a foothold in certain areas in the Nikolaev-Kryvyi Rih direction. Over the past day, as a result of the fighting, the Armed Forces of Ukraine have lost in this direction: 23 tanks, 27 infantry fighting vehicles, 14 other armored combat vehicles, 9 militarized pickups and more than 230 military personnel.
Near Sergeevka in the Kherson region, the Russian Aerospace Forces shot down 2 Su-25 attack aircraft of the Ukrainian Air Force, and near Novoselivka in the Dnipropetrovsk region, a Ukrainian MiG-29 fighter converted to use American high-speed AGM-88 HARM anti-radar missiles.
A Turkish-made Bayraktar-TB2 drone was shot down near the city of Kakhovka in the Kherson region. 2 tactical missiles "Tochka-U" of the Armed Forces of Ukraine were intercepted in the sky in the areas of Chervoniy Mayak, Chervoniy Mayak, Chernobaevka and Tyaginka in the Kherson region, as well as dozens of shells for various MLRS: M3 HIMARS ("Khimars"), "Alder", "Hurricane" near settlements Antonovka, Berislav, Novaya Kakhovka, Sagi in the Kherson region, as well as crossings in the area of ​​​​the Darevsky automobile bridge across the Ingulets River.