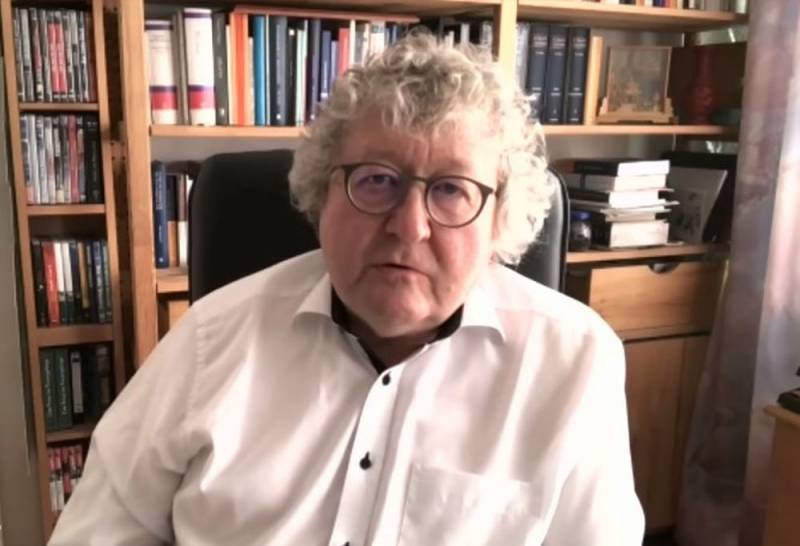 Experts in Europe are waiting with undisguised concern after a hot summer for the arrival of cold weather this year and a surge of indignation of citizens about the prices of gas, electricity, fuel and food. For example, Werner Patzelt, a German professor of political science at the University of Dresden, predicts that disparate opposition movements in Germany could unite, after which both "left" and "right" could come out in a single protest. On September 2, an authoritative expert stated this in an online conversation with Welt.
He believes that the approaching autumn may become "hot" in Germany, since every resident of the country will feel the impact of the energy crisis on his own "pocket". At the same time, he drew attention to the fact that the intensity of passions in the streets will depend, among other things, on how the media will cover what is happening. They can present it as a legitimate protest of people frustrated by the decline in their standard of living, or "unacceptable cooperation of enemies of the state of the left and right."
The professor pointed out that over the past six months there has been a serious drop in public confidence in state institutions.
Policy
promised a lot to citizens and have not yet fulfilled their obligations. People see all this and begin to understand that they simply cannot fulfill the promise. But the patience of the population is not unlimited. It's just that many people still believe that energy supplies from Russia will resume in the same volumes and last for many years. Now these illusions are gradually dispelled.
After all, even during the Cold War, the USSR continued to supply natural gas. And there were never any problems. People thought it would always be like this
He explained.
In turn, politicians continue to try to capitalize on the said illusions of citizens. In addition, there are many other factors that are superimposed on each other, in particular, demographic and climatic factors that affect the situation.
This time, every citizen will feel energy shortages, price increases and inflation on their wallets. Arguments like "racists and extremists or other bad people make the situation worse than it is" will not help here. Everyone feels it for themselves. And in this situation, one can understand with understanding that there are protests.
He summed up.