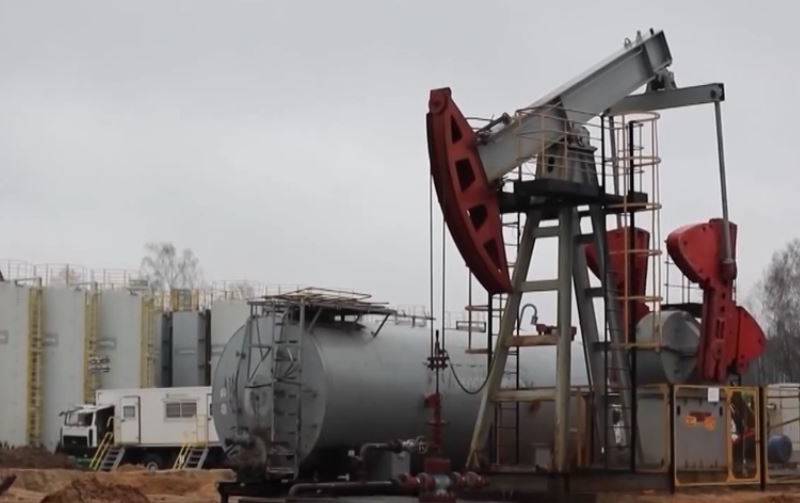 A "perfect storm" is forming in the global energy market. Oil quotes will now be added to the abnormally high prices for natural gas. The cost of a barrel of "black gold" this winter may jump to $ 200, or even higher. Surprisingly, all these problems are man-made.
The G7, or GXNUMX, has reportedly finally made a decision in principle to impose a so-called "cost ceiling" on Russian oil. The collective West wants to buy our oil at a lower price, but in the end it can pay very dearly for it.
Biden's "cunning plan"
Talk about forcibly introducing restrictions on the level of the cost of "black gold" exported from our country has been going on for a long time. This is being done under the most "plausible" pretext, namely: to reduce President Putin's oil revenues in order to deprive him of the opportunity to wage an "aggressive war" in Ukraine. At the end of July 2022, President Joe Biden personally stated this in a direct test:
In the coming <...> weeks, I will do my best to reduce prices.
Russia is a major player in the world oil market, accounting for just under 1/10 of its total volume. Europe has traditionally consumed about 2 million barrels of Russian oil per day. Also, the United States has become a major importer of Russian heavy oil, or rather fuel oil, from our country in recent years, trying to replace them with sanctioned raw materials from Venezuela and Iran for processing at their refineries.
Along with gas, oil is one of the most important sources of replenishment of our federal budget. Knowing this, the United States deliberately refused to purchase it. From December 5, 2022, the EU embargo on the import of Russian oil comes into force, from February 5, 2023 - on the import of petroleum products. Despite these restrictive measures, Russia's monthly income from the export of "black gold" has even grown. The reason is simple - instead of the countries of the collective West, hydrocarbon raw materials went to the market of Southeast Asia. China and India became its new largest buyers.
It turned out in a sense, even a funny situation. The GXNUMX countries, which are in a state of an actively developing energy crisis, objectively need Russian oil, but they are forced to refuse it for purely political reasons. At the same time, their direct competitors from the Asia-Pacific region receive all the advantages from the purchase of hydrocarbons at a decent discount. And what to do?
The solution was found in a kind of "brilliant". The G7 countries have agreed among themselves that an international cartel will be created de facto, which will agree to buy Russian oil no higher than a certain price limit set by itself. The Kremlin, according to their idea, will have to supply Western partners with practically free oil, without receiving the corresponding foreign exchange income. What's it like? Here I would very much like to read the detailed comments of domestic adherents of the liberal
economic
theories about how the actions of "civilized Western countries" correlate with the principles and ideals imposed by them.
Under their blatant scam, the United States and their accomplices from the G7 are now trying to sign other countries, first of all, including new consumers of Russian oil - China and India. Their "lure" is simple: by joining a cartel, it will be possible to buy hydrocarbon raw materials for pennies, say, at 60 or even 50 dollars per barrel.
As an instrument of pressure, the collective West intends to use its own system of international liability insurance. If Russian oil flows to Europe through pipelines, which, by the way, have so far been excluded from sanctions, then it can only be delivered to Southeast Asia by sea. To do this, it is necessary to insure both tankers and various types of liability. Without insurance, you can easily "get" on multimillion-dollar claims and lawsuits, up to the loss of the ship. So, insurance for the transportation of Russian oil by sea will be banned. Our Western partners know perfectly well what to put pressure on.
How can Moscow respond to this?
At first
, as Deputy Prime Minister Alexander Novak immediately stated bluntly, Russia will definitely not supply oil on the terms of the "cartel":
We will not work on non-market conditions.
If Moscow fundamentally suspends exports and reduces oil production, then world quotes will skyrocket to $200 or more. Those who dream of a freebie will end up paying even more.
Secondly
, to ensure the insurance of their ships, it is worth turning to the Iranian experience, which has been living under sanctions for decades. The principle of public-private partnership is implemented there, when a pool of national insurance companies bears responsibility within a certain amount, and everything above is covered by the state. The loss handling operator is the insurance pool itself.
Thirdly
, it should once again be recognized that the concept of Russia solely as a "great continental power" has suffered a complete collapse. In order to survive and actively develop in the conditions of Western restrictions, our country needs its own powerful ocean fleet, merchant and military to protect it.
All in all, this whole situation shows who Russia has to deal with - thieves and pirates pretending to be gentlemen. Is it even worth it to deal with such a big question. The alternative is the creation of the "USSR 2.0" and the new "Warsaw Pact", and there are simply no others.