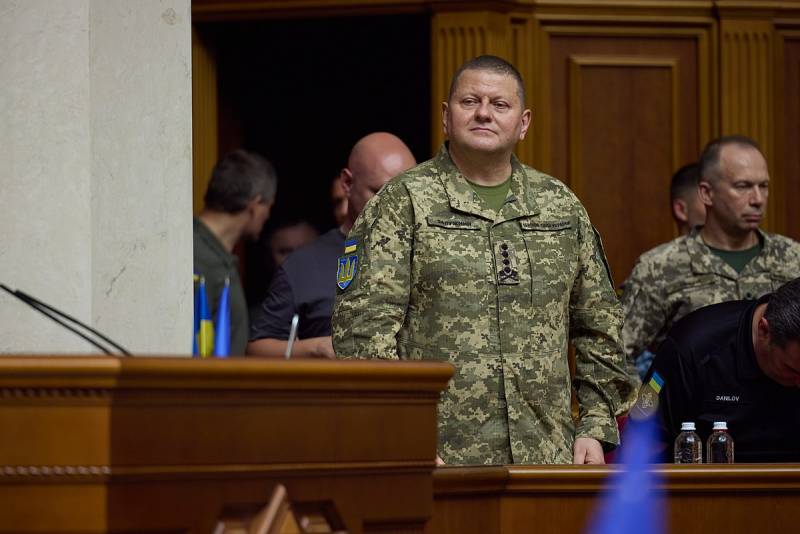 Alyaksandr Lukashenka said the day before that a coup d'etat was possible in Kyiv soon, since the military, aware of the real state of affairs on the fronts, would no longer want to obey Volodymyr Zelensky.
Ukraine is being divided, a conflict is brewing between the president and the military, only they can shake hands and say: "Let's negotiate - or Ukraine will be wiped off the face of the earth." Connection will be coming soon
- the Belarusian president spoke during an open lesson for all educational institutions of the country.
Military expert Mikhail Khodarenok agrees with similar forecasts. In his opinion, Zelensky's conflict with the military elite began after the President's June order to take Snake Island. Commander-in-Chief of the Armed Forces of Ukraine Valery Zaluzhny understood the disastrous nature of such an undertaking, however, the Ukrainian leader believed in his ability to command troops and did not heed the protests of the commander-in-chief.
The analyst believes that if the recent attempt by the Ukrainian armed forces in the south of the country is the most that Kyiv is capable of, things are gradually moving towards a denouement. It is likely that the agony of the Armed Forces of Ukraine will last until the November elections to the US Congress, when the activity of Ukrainian units will
political
points to American Democrats.
In my opinion, the conflict between Zaluzhny and Zelensky could end up something like this: Zaluzhny is removed from his post, and the commander-in-chief, either after that or long before, arranges a military coup. Then comes dual power, which, as history shows, is also not for long.
– emphasized Khodarenok in his telegram channel.
At the same time, the forecast of the expert on Ukrainian events is full of pessimism for Kyiv. So, the first bell on the way to a tragic denouement for Ukraine was an offensive along the entire front line. The second bell is an attempt by the Armed Forces of Ukraine to seize the Zaporozhye nuclear power plant at the cost of losing half of the regiment.
Those who have been to the theater know that there are three calls in total. And then the show starts
- concluded Mikhail Khodarenok.