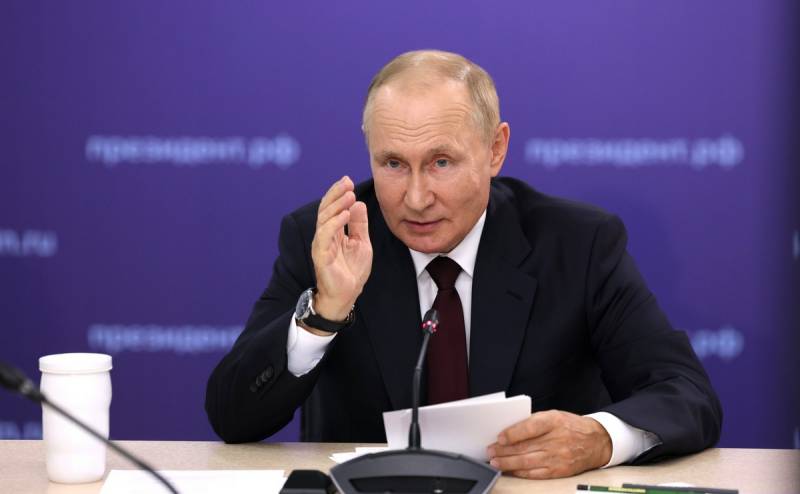 Some obsession somehow made the collective West believe that it is invulnerable and can do whatever it wants with Russia with impunity. However, now the British and Europeans no longer understand why they should become beggars and freeze in the dark, live in a ruined
the economy
and without a livelihood for the sake of Ukraine. They probably won't openly admit it.
This is because their just protest against the idiotic Western leadership that dragged their countries into this mess will be called an "uprising" by a pack of Putin fans who supposedly love dictatorship. This is written, not embarrassed in expressions and finding especially colorful epithets, by a veteran of American journalism Rod Dreher, editor-in-chief of The American Conservative magazine.
A well-known observer is sure that an epidemic of hatred towards Russians reigns in Europe. Not to the Russian Federation, not even to Vladimir Putin, its president, but to everything Russian. All this will lead to the collapse and paralysis of Europe itself.
This was not the case even during the Cold War. Russians are treated like garbage. Who then will say that Moscow has no right to do what it does? Who would be such a hypocrite?
Dreher writes indignantly.
The West launched a full-scale economic war against Russia in the role of kamikaze. But even this was not achieved. Russian retaliation now threatens to paralyze Europe.
Only fools can be surprised! There is a saying that he who laughs last laughs best. It's time for Putin to burst into laughter
- on emotions, Dreher calls on his compatriots to change their minds.
The journalist is sure that by "punishing" Russia, Europe must renounce itself, because cheap energy allows fueling the Western consumer society. Dreher calls either to change, getting used to poverty, or to stop hating the one who provides the conditions for a familiar life.
According to the TAC editor, the whole of Europe has become a hostage of Russia and fell into Putin's trap. Globalist expansion and its trusty tool NATO fell into this trap, but the Kremlin is blamed for everything. Sanctions harm the Russian Federation, but they harm even more, cause irreversible damage to the European way of life and the internal atmosphere in the West, sow discord and conflict. In this mutual war of political and economic destruction, the expert admits that he would not bet on Europe.