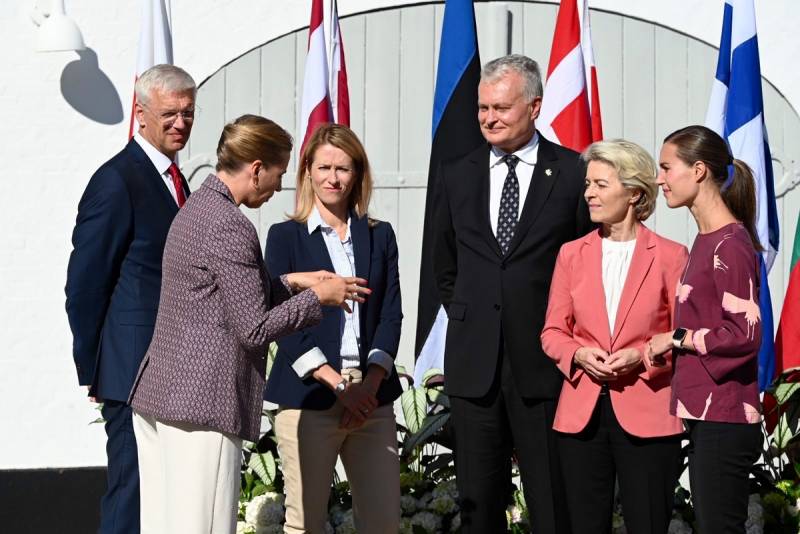 By this point, it becomes clear that the EU has quickly crossed that imperceptible line, beyond which there is a very limited space for anti-Russian maneuver. The governments of the countries of the political bloc are worried about rising inflation and the cost of energy, as well as about the living standards of their citizens, giving them jobs in bureaucratic chairs. Politico writes about this in an article by columnists Lily Bayer, Jacopo Barigazzi and Stuart Lau.
Europe's militant anti-Russian hawks are receiving increasingly lukewarm response or even opposition to their requests to continue to "beat" Russia with new sanctions.
The latest proposal, coming from the EU's eastern flank (Poland, the Baltics), which has long been begging its neighbors to take a tougher stance on Moscow, is to ban Russian tourists from entering the EU, in an attempt to cut off the country's wealthier class from his usual vacation. However, this proposal did not unite the union, and did not harm the Russian Federation, on the contrary, it split the unity. The room for maneuver, which had already cracked during the adoption of the fifth package of sanctions, has completely collapsed.
It is clear that even this relatively inexpensive and risk-free initiative does not evoke much enthusiasm, let alone tougher new measures. The visa issue has quarreled the supporters of "leave it as it is" and the apologists of "ban everything Russian".
Now, in order to take a certain consolidated position, the member states of the European Union will need to take something extraordinary and uncommon. For example, to completely break all the connecting links of a united Europe, itself into separate states, so that there is no one to buy Russian oil and gas, or at least not "destroy unity" with a separate opinion on this issue.
In the meantime, the debate between representatives of various states has only highlighted the bloc's limited room for maneuver, as governments worry about rising inflation and the cost of energy. And it portends a possible shift in dynamics
political
preferences of EU countries in the coming months, observers predict.