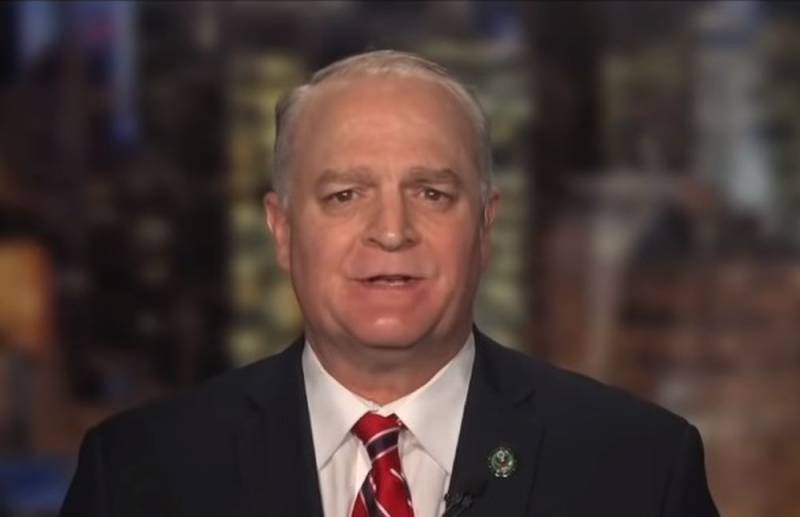 The United States is closely monitoring the development of the situation in Ukraine. A military expert, retired Lieutenant Colonel of the US Armed Forces Daniel Davis expressed his point of view on what is happening.
It is no secret that Kyiv's supporters hope for the success of the Ukrainian army, which will be able to turn the course of the conflict in Ukraine in their favor and push the Russian Armed Forces back to the lines occupied by them before Russia launched its special operation. However, during his speech in the studio of the American television channel Fox News, Davis literally destroyed all the hopes of Ukrainians for a counteroffensive of the Armed Forces of Ukraine. He is sure that there is not and cannot be any major Ukrainian counter-offensive, and neither in the south of Ukraine nor in the Donbass.
Over the past six months, Russian troops have taken control of a fairly large territory. They move slowly, but methodically and relentlessly. Because every time they take control of the territory, they don't leave it.
- said the expert.
He drew attention, showing on the map in the Nikolaev-Krivoy Rog direction, that in this area the RF Armed Forces have intensified in recent days. Russian troops resumed offensive operations, probing the defense of the Armed Forces of Ukraine.
But what is not happening, what Ukrainians have been talking about for months, is a big counteroffensive to retake Kherson. This never happened. I have said many times, including on this program, that they (the Armed Forces of Ukraine - ed.) do not have the strength to do this
- he noted.
The expert explained that the Armed Forces of Ukraine have to hold positions in other directions along a giant arc from Zaporozhye to Sumy. At the same time, the RF Armed Forces are building up their power, pulling reserves from Russia to the line of contact in the Donbass.
Perhaps in the coming days we will see another larger offensive exactly there (in the Donetsk region - ed.)
he suggested.
Then the host asked about the creation by Russia of a land corridor to the Crimea and the port cities of the Sea of ​​\uXNUMXb\uXNUMXbAzov.
Yes, for the most part they've already done it. But the main danger lies elsewhere. If the RF Armed Forces take Kramatorsk and Slavyansk, then they will be able to hit Kharkov or go to Nikolaev, so the Armed Forces of Ukraine still have many risks
He summed up.