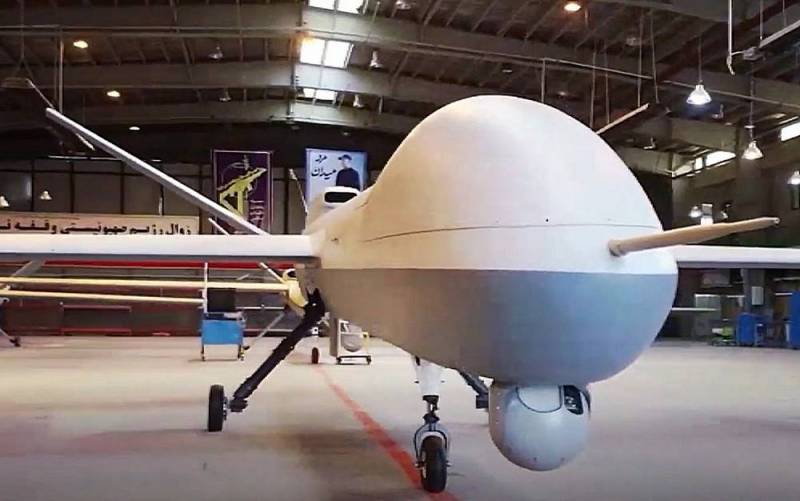 On August 28, a cargo Boeing-747 (board IRZ8236) of the Iranian Air Force once again arrived in Moscow, which returned to Tehran a day later. Recently, such flights have been observed quite often, writes the American newspaper Washington Post.
The publication, citing sources in the US intelligence community, the Pentagon and the White House administration, noted that as early as August 19, the Russians independently removed the first batch of drones from Iran to prepare for their use by the RF Armed Forces in the course of a military defense on the territory of Ukraine against the Armed Forces of Ukraine. The Iranians handed over three models of UAVs to the Russian Federation - two variants of the Shahed type (Shahed-129 and Shahed-191), as well as Mohajer-6, which are capable of carrying ammunition and striking at various targets.
According to sources, the delivery of the UAV could give a big boost to Russia's military efforts in Ukraine. However, their transmission was overshadowed
technical
problems, since in the process of testing that began, carried out by the Russians, Iranian drones faced numerous failures. The quality of the UAVs transferred by the Iranians turned out to be low.
One source stated that "there are a few bugs in the system" and "the Russians are unhappy." This delivery to the Russian Federation is considered the first of Iran's planned delivery of hundreds of drones. Now Russia has 1,5-2 thousand reconnaissance UAVs, but very few attack drones capable of hitting targets deep in enemy territory. In turn, since the beginning of the conflict, Ukraine has used Turkish-made UAVs to destroy Russian equipment.
Another source added that in accordance with the agreement between Tehran and Moscow, Iranian specialists went to the Russian Federation to provide technical assistance, and the Russian military received training in Iran, WP summed up.