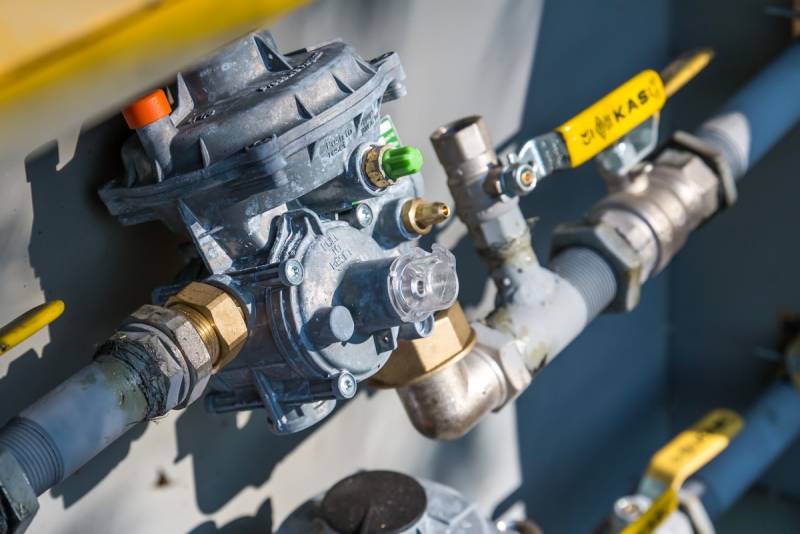 Europe is experiencing a real shortage of fuel, which is why market laws are pulling the cost of raw materials up. However, more than half of the surplus value of futures contracts is absolutely speculative and hype, unjustified margins, which can be easily "cut off" to an acceptable level of profitability, and manufacturers will not come out with losses. Nevertheless, so far no one wants to do this, obeying an unprecedented profit instinct.
For the first time in many months of the energy crisis, only one country in Europe has attempted to take steps to reduce the cost of gas to a relatively affordable level. Of course, it could only be Germany, which "needs the most" and, accordingly, which consumes more and is trying to achieve at least some fairness in the energy market.
It was not without reason that Berlin was boasting and publicizing its overflowing gas storages earlier this week, exuding theatrical optimism about faster replenishment of stocks than planned, according to Bloomberg. Minister's statements
economics
the EU flagship forced European prices for natural gas and electricity to drop by more than 20% in just one day. Thus, a new record for the fall in value for the entire time of observations was also set.
Underlying Dutch TTF futures and German electricity fell more than 20% on Monday, offsetting a breakneck rally seen in the past few weeks
- writes the American analytical agency.
In this aspect, Berlin's ambiguous move to spread an uncharacteristically cheerful stance that opposes modest German pragmatism turned out to be a justified step. Although this one is good
news
came at the right time for the market, the fundamental picture still looks bleak, according to Bloomberg.
Minister Robert Habek calmed the market somewhat, trying to divert attention from interruptions in supplies through the Nord Stream, but it will soon be switched back to the situation around the cessation of pumping due to an unscheduled shutdown of the gas pipeline
the experts concluded.