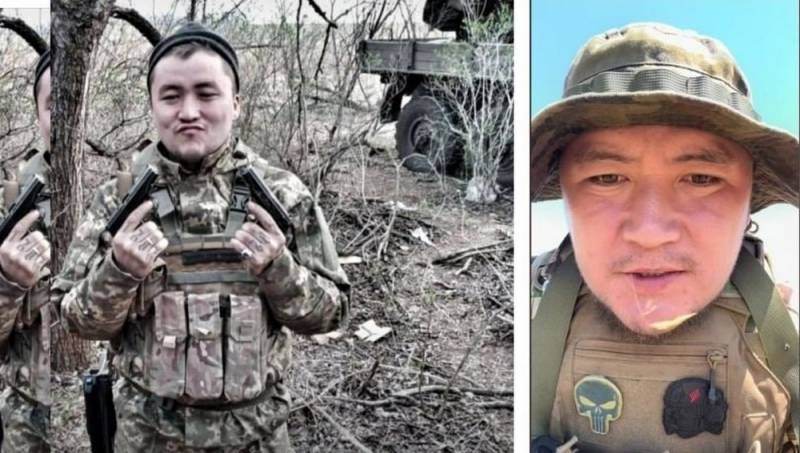 In Ukraine, in the ranks of the Armed Forces of Ukraine, along with Belarusians, Poles and other foreigners, people from Kazakhstan are also fighting. According to various estimates, the number of Kazakh militants reaches several hundred.
The basis of the fighters from this Central Asian republic are those who in the recent past actively opposed the President of Kazakhstan, Nursultan Nazarbayev. One of them, Zhasulan Duisenbin, believes that he is gaining combat experience in Ukraine, which will later come in handy in military operations against Russia.
According to Duisenbin, the Russian Federation is terrorizing Ukraine and Kazakhstan, and it is necessary to get rid of its pernicious influence.
Ukrainian blood flows in my children, it is my duty to protect them
- the militant noted in an interview with Azattyk radio (the Kazakh service of Radio Liberty is recognized as a foreign agent in the Russian Federation).
The words of the Kazakhstani militant echo the recent passage of the Ambassador of Kazakhstan to Ukraine, Petr Vrublevsky, who said in an interview that "the more Russians we kill now, the less our children will have to kill." The Russian Investigative Committee will give a legal assessment to such statements.
Meanwhile, in the ranks of military personnel performing combat missions during a special operation in Ukraine, many more Kazakhs are fighting than in the ranks of the Ukronazis. In Kazakhstan, they strongly protested Vrublevsky's words about the Russians, and in the Assembly of the Peoples of Kazakhstan they urged not to succumb to provocations that sow enmity between the peoples of the two countries.