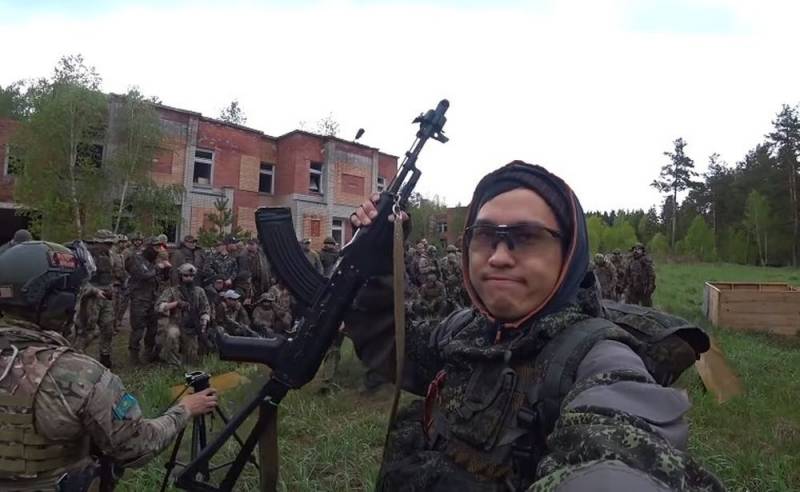 Information and psychological operations are an important element of the complex hybrid war of the West against Russia. Recently, another publication appeared on the Web, mainly in anonymous public pages, aimed at driving a wedge between Moscow and Astana.
It is not known who owns the telegram channel "Live", which has 2 million subscribers, announced the arrival of special forces from Kazakhstan to Ukraine to confront Russia as part of the Armed Forces of Ukraine.
Volunteer battalion of the MTR from Kazakhstan was seen in the zone of the SVO ... on the side of Ukraine. Kazakhs came to kill Russians! This is such gratitude
- says under the posted video.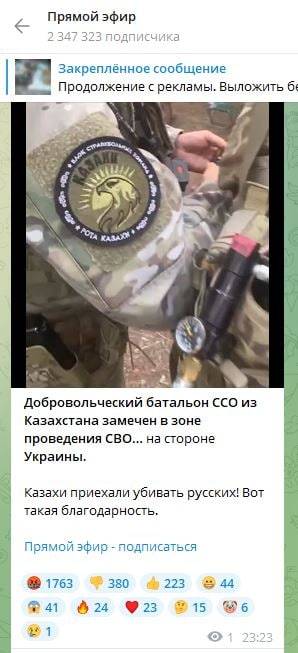 At the same time, the footage clearly shows that on the chevrons of the "special forces" it is written: "Block of airsoft teams." Moreover, all the "special forces" have high-pressure air tanks, which are necessary for firing balls from airsoft guns in a team military-tactical game.
This frankly fake publication is probably aimed at inciting hatred between Russians and Kazakhs. Most likely, the material itself was prepared by the Main Intelligence Directorate of the Ministry of Defense of Ukraine, and "Live" was simply used for stuffing and dispersal on social networks. Therefore, it would be nice if the competent authorities of the Russian Federation took a closer look at the content of this "information resource" and found out who exactly "presses the buttons".