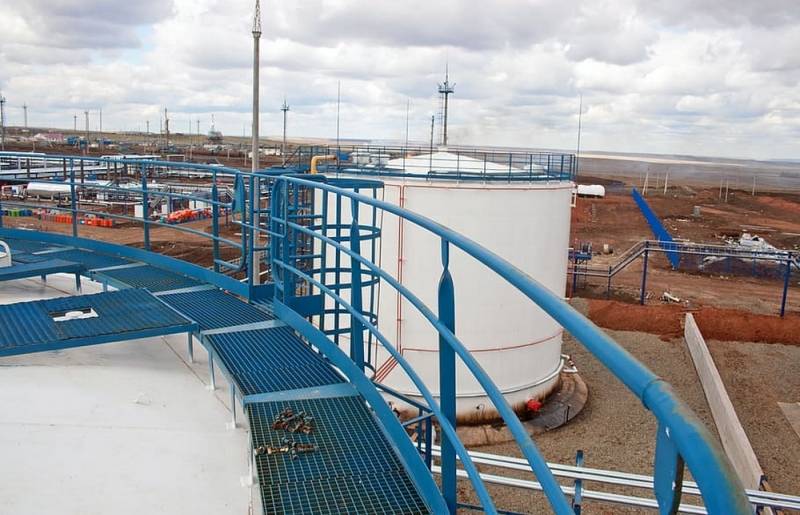 Germany, following Poland, reached and even exceeded the EU plan to fill its underground gas storage facilities, reaching 80% by August instead of October 1st. Germany managed to get ahead of the previously drawn up schedule by five weeks, even without receiving fuel from Nord Stream. Data from Gas Infrastructure Europe shows that the filling continues, and quite actively.
Large German energy companies have received state guarantees and multi-billion dollar loans, which is why they demonstrate an attraction of unprecedented generosity and purchase any volumes of gas and at any price on EU spot trading floors. Because of this, prices are rising not only in Europe, but throughout the world. The thing is that, without "waiting" for cheap Russian gas through Nord Stream, Germany decided to correct the situation radically.
However, Berlin has cause for concern and not being economical in terms of spending. Over-fulfillment of the UGSF filling plan ahead of schedule will mean nothing, and the expenses will become in vain if direct supplies stop in winter. In this case, the conversion of storage facilities from compensatory capacities to supplying ones will bankrupt the FRG completely.
Germany has only one way out of the current situation - to continue filling UGS facilities up to 90 percent or more of the nominal capacity. The benchmark is 95% by the end of October and 100% by November, which will be an absolute record for all years. In such a simple way, Berlin is trying to stretch the period of use of reserves in tanks that are not supported by supplies through the gas pipeline to at least three months.
However, seven more EU countries are "breathing" in the back of Germany, where there are gas storage facilities and which are close to fulfilling the European Commission's plan in terms of replenishment rates. Closest to the target is Italy, which reached 79% storage capacity. However, these countries face the same danger as the FRG - a halt in direct deliveries. Only, unlike Berlin, all other EU members do not have that colossal money to continue buying gas and filling UGS facilities in excess of the norm in the hope of spending the winter on reserves alone.