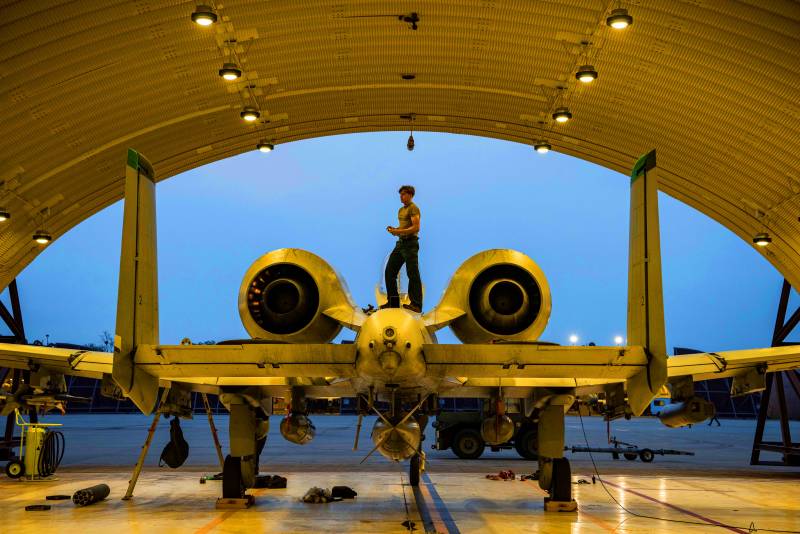 Washington will continue to increase
economic
,
political
and a military presence in the Pacific to counter the PRC, writes the Orange County Register. At the same time, the States cannot act without a specific plan, which in general terms already exists.
The publication states that "China's belligerence prompts the US to pursue a three-point China policy."
First, the deepening of relations by the allies in the Quad (eng. Quad) - India, Australia and Japan. At the same time, other allies in the region, such as Singapore and Indonesia, are not ignored.
Second, the US can no longer afford to let the Chinese continue their massive investment in Asia.
It is not enough for states to remind Asian countries of the dangers of accepting Chinese aid. America itself must provide economic assistance to these countries in order to expand its influence in the region, which can be achieved through the resumption of participation in the Trans-Pacific Partnership (TPP)

- noted in the article.
Although the TPP has not become such an ideal concept, the decision of former President Donald Trump to withdraw from it, apparently, hasten to be recognized as erroneous and with the prospect of revising it.
Designed to allow the US to shape the rules of trade in the Asia-Pacific region, the TPP would be an invaluable counterbalance to China's influence. By withdrawing from the TPP, the US has given China free rein to dominate Asia-Pacific trade.

- continues the discussion in the article.
Third, it is argued that Washington "should adhere to a coherent carrot-and-stick approach to trade and economic policy."
The economies of America and China are inextricably linked, and we must use this to our advantage. The US can offer economic "carrots" that will be passed off as good behavior. By offering to lift sanctions on Chinese companies, encouraging private investment in China, and easing existing tariffs where appropriate, the US can properly influence China's behavior.

- says the publication.
At the same time, it is argued that the United States should signal to China that bad behavior will be met with a "whip." The US imports more than $540 billion worth of goods from China, and the punitive sword of tariffs or sanctions poses a threat to the Chinese economy.
The Trump administration has already successfully applied this approach. Faced with higher tariffs on Chinese imports, Beijing has been forced to declare intellectual property rights protection for American companies, the publication claims.