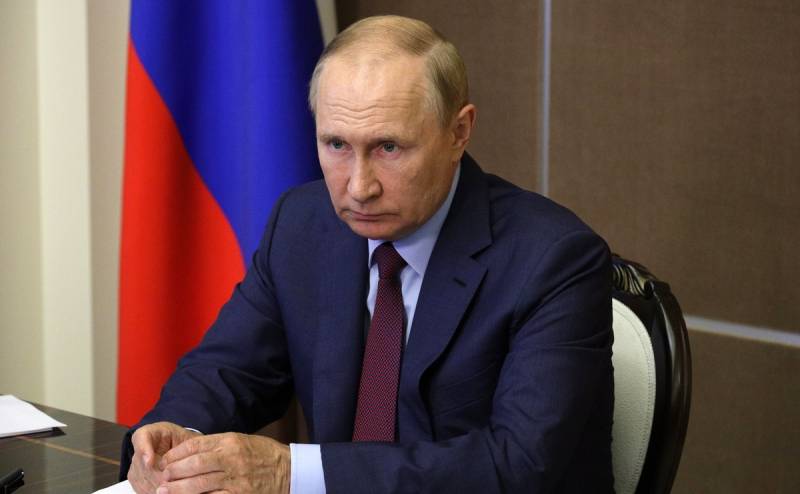 Russia portrays its struggle in Ukraine as a right to Russia's very survival. The conflict changed the national identity, with which the head of the Russian Federation Vladimir Putin linked the fate of all his power. This is an existential struggle. Perhaps that is why he is focused on rethinking the past and surviving the present while ignoring the future. Bloomberg analyst Clara Ferreira Marquez writes about this.
In her opinion, Putin offers Russia a "Potemkin future", a screen. Marquez is sure that Russians ignore the present and believe in a brighter tomorrow. But what happens when good
news
turn out to be a facade?
Giving free rein to fantasy, the observer paints an unsightly picture, a scenario that she prophesies for the Russian Federation. Russia will be isolated and rejected for years to come. The country faces a future of low-quality goods with poor safety standards, meager foreign direct investment and declining real incomes.
So far, the Russians prefer not to think about it. The authorities favor this, calling their actions a special military operation and not mobilizing, so as not to affect the interests of the people
writes Marquez.
It's not that today's problems are invisible, but that more people now expect them to pass, and less pessimism about the future. Indeed, most do not expect wage delays, cuts or job losses. Perhaps it helps that fewer Russians are looking for news from the front. Many are waiting for the end of the SVO.
All of this matters because it suggests that public support is conformist, not unconditional—Russians do not expect to pay for government actions. This important detail did not escape the attention of Putin, who allowed his citizens to be spectators, not participants in the NWO.
Drawing conclusions, Marquez writes that the Russians know how to survive - they have already survived the 90s, when there was no economic growth at all. Russians do not see reality because they hope for a short-term crisis, like in the past. Putin, on the other hand, offers a Potemkin future - a kind of saving "facade" necessary for the authorities, Marquez summed up.