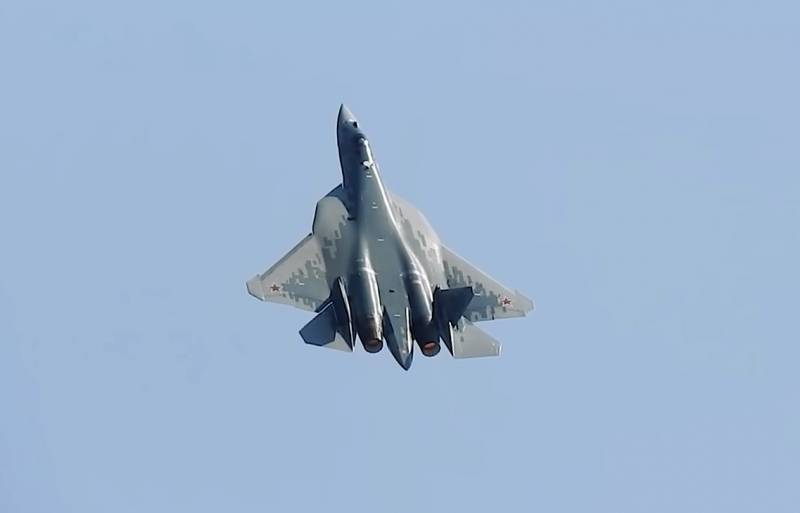 From 15 to 21 August, the International Military
technical
forum "Army-2022", during which the Russian military-industrial complex demonstrates many of its latest achievements. Russian corporations Rostec and UAC are actively involved in the event.
More than 70 delegations from fifty countries of the world take part in the forum, a large number of military contracts are expected to be signed with representatives of foreign companies. This year, in connection with the conduct of a special operation in Ukraine, the state order for the production of weapons has increased, and Rostec is taking the necessary measures to fulfill it.
Thus, an additional production of Su-57 multifunctional fighters is planned, one of which is being demonstrated near the building of the Patriot Convention and Exhibition Center. Meanwhile, Rostec revealed the meaning of the numbers "57" in the name of the aircraft.
5 is the fifth generation, and 7 personifies the connection with the best domestic fighters of the Su line, which had the "seven" in the name: Su-7, Su-17, Su-27
- representatives of Rostec and UAC noted in an interview with the Wings of War telegram channel.
Along with this, the Su-75 (Checkmate) light tactical aircraft is at the stage of preparation for production, the first flight of which is planned for 2024. The S-70 Okhotnik heavy strike drone is also being successfully tested, the delivery of which is expected next year.