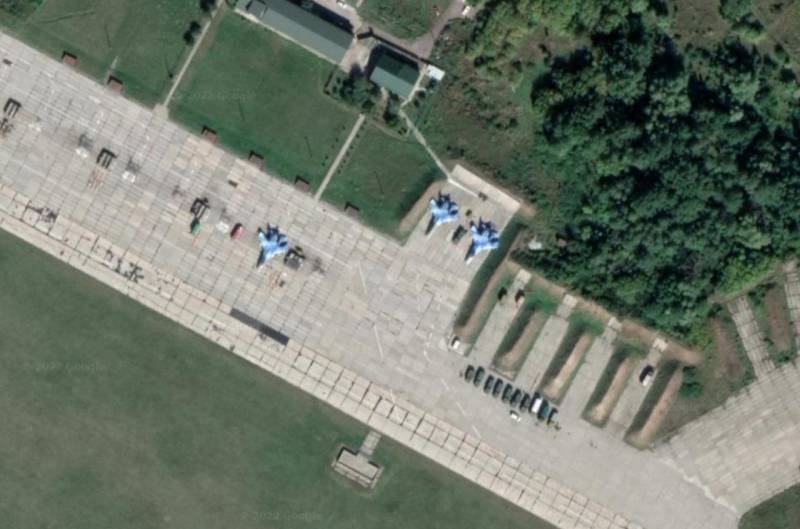 On August 17, the Russian Aerospace Forces launched a missile attack on the Zhytomyr airfield, where heavy Su-27 fighters operating in the Kyiv region are based. This, in particular, was stated by the Ukrainian Air Command Center.
Information about the presence of fighters at this facility was received from a satellite, which recorded the movement of six blue spots on the airfield - this color is typical for Ukrainian combat aircraft.
According to representatives of the Armed Forces of Ukraine, the airfield in Zhytomyr was attacked by Russian Su-34 fighter-bombers using Kh-59 aircraft missiles. At the same time, the planes took off from Belarusian territory.
Meanwhile, Russian units destroyed a large number of reservists and military
equipment
, which arrived for unloading at the Kalinindorf railway station in the Kherson region. This was stated by the official representative of the Russian defense department Igor Konashenkov.
Earlier, State Duma deputy from Crimea Mikhail Sheremet said that Russian troops had destroyed the combat potential of the Armed Forces of Ukraine. According to the parliamentarian, now Russia is confronted by the forces of the collective West.