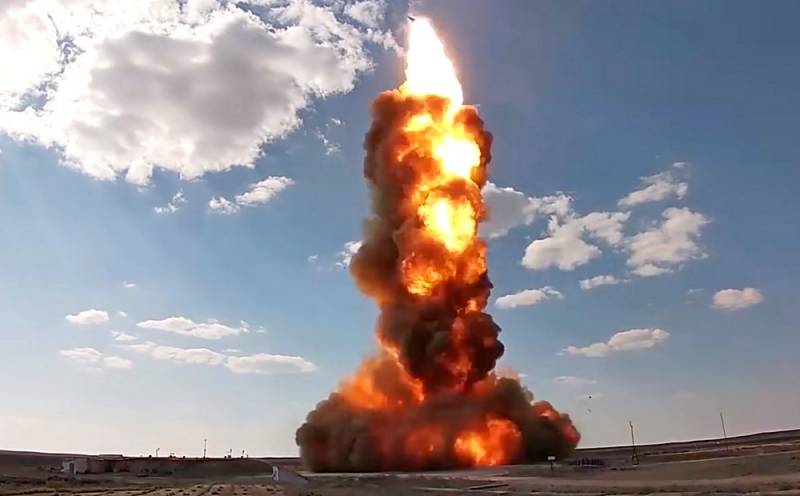 In the event of a nuclear war between the United States and Russia, large regions of the world would face starvation due to lack of food. Crop failures will occur due to a nuclear winter triggered by a large amount of soot and dust clouds thrown into the atmosphere. The journal Nature wrote about it.
However, according to military analyst Mikhail Khodarenko, such materials are more like "hype and clickbait", since they are based on outdated data.
The concept of nuclear winter was widespread in the West during the Cold War, when about 21 nuclear warheads were in service with the US and the USSR in constant readiness on strategic launch vehicles. In total, the arsenal of such weapons of the two countries amounted to about 70 thousand warheads.
Washington and Moscow currently have approximately 3 smaller nuclear warheads at their disposal.
Thus, if the US and Russia today use 100% of their nuclear potentials with massive strikes in a nuclear war of mutual destruction, there will be no nuclear winter.
- the expert noted in his telegram channel.
However, such a scenario does not exclude catastrophic consequences, including
economic
catastrophe and famine in the USA, Russia and European countries. Radiation contamination of vast territories cannot be avoided either. At the same time, such devastating results will not stop world powers from using nuclear weapons.
If you think that nuclear war is supposedly impossible because of the catastrophic consequences for all of humanity, then I will disappoint you - this is all a myth. Now it is possible, and how
- Khodarenok is sure.
Along with this, the analyst questions the information about 165 million tons of soot, which may be in the atmosphere after large-scale fires as a result of a thermonuclear explosion. Mikhail Khodarenok believes that in modern cities with a predominance of buildings made of stone and reinforced concrete, fire will not spread to vast areas, and a large number of fires will not occur. Therefore, so much soot will not be thrown into the air, and nuclear winter will not come.