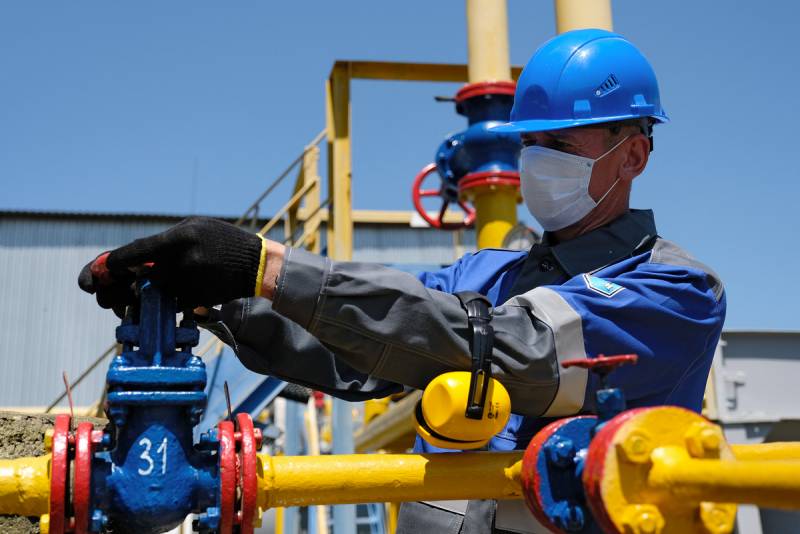 On Tuesday, August 16, gas futures reached a new record of 234,50 euros per megawatt-hour, as Europe prepares for a possible shutdown of gas from Russia, and countries seek to fill underground fuel storage before winter. A year ago, the price was 28,80 euros for the same amount of energy. What did Europe do in this case? Of course, she declared Russia an "aggressor" and an "unreliable supplier", trying to create a new "gas idol" from Norway, which is entrusted with the obligation to save the EU from winter pains. Politico writes about this in an article by columnist America Hernandez.
According to the expert, indeed, according to the data published on Monday, Russia is already losing its position among gas suppliers to the EU, giving way to Norway in the German market. Historically, Norway has supplied about a fifth of Germany's natural gas imports, but this year it is close to 30%, Zeit newspaper reports.
But the increase in Oslo's share in the ranking of suppliers is more likely to be associated with a reduction in Russian gas volumes than with any significant increase in Norwegian exports. Moreover, the Prime Minister of Norway himself made this clear: without new gas projects, there will be no additional increase.
In other words, one cannot do without gas from the Russian Federation, at least in the near future. As Hernandez writes, in Russia they understand this very well, so they are trying to use the situation. Gazprom, Russia's gas export monopoly, warned on Tuesday that "according to conservative estimates" prices could jump another 60% from current levels by winter, to around $4000 per XNUMX cubic meters.
According to the observer, this suggestion from Russia had a good effect on the Europeans - they thought and got scared, because they are still in the hands of Gazprom, even though the volume of supplies from the Russian Federation is declining. This is especially true for Germany. And if Berlin at first literally fawned over Russia, now it is changing its preferences and courting Norway, giving it epithets and compliments on behalf of Chancellor Olaf Scholz.
According to Gazprom's semi-annual report published by the company, gas production was 13,2% (41,7 billion cubic meters) less than last year. Together with the reorientation of supplies to China, this means that Europe will receive less and less fuel. That is why the warning of the Russian holding has very serious consequences and impact on the EU leadership.