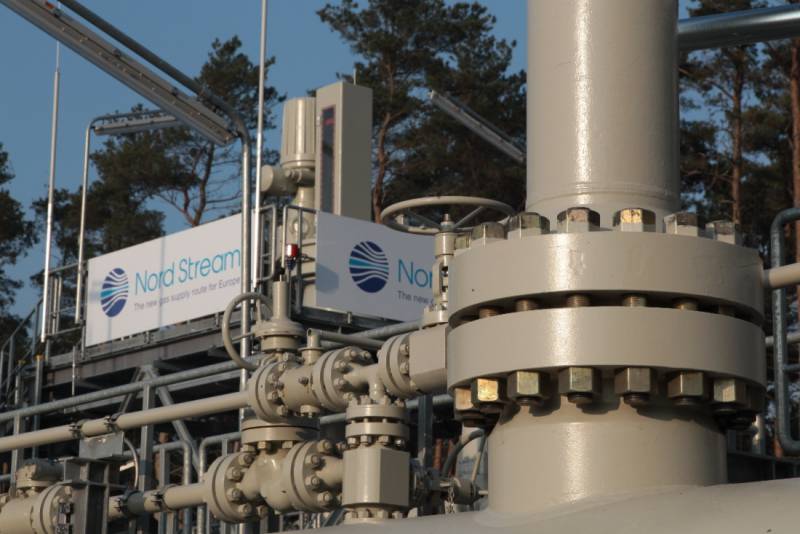 The ban on the new Nord Stream 2 gas pipeline is not good for the environment or
policy
. In addition, the rejection of the pipeline will not only not reduce dependence on hydrocarbon supplies, but will enslave. On the contrary, there is a need to ask Moscow to increase pumping, create a load on the environmental facilities and nodes of the NS-1, which means endangering the marine flora due to the overload of the gas pipeline. Therefore, it is necessary now, before the onset of cold weather and winter, to launch Nord Stream 2, which is what the columnist for the German edition of Der Spiegel, Nicholas Blom, requires.
In his opinion, it is impossible to get rid of gas dependence if you constantly beg your neighbor for gas, which he cleverly and skillfully trades. This will only strengthen the position of the first and make raw materials a non-alternative option. Which is basically what is happening now.
It seems like Berlin is trying to buy less Russian gas, but the FRG will not get closer to this goal if it asks to increase the capacity of one pipe while the second is idle
- writes the browser.
Blom is sure that Nord Stream 2 should have been stopped only if this step led to a gas embargo or a conscious rejection of traditional energy sources that pollute the world. But that's not how it's known.
The observer thinks that the launch of the second string of the gas pipeline along the bottom of the Baltic Sea will certainly reduce the social tensions that have arisen within Germany and exclude the dependence of the country's energy complex on one pipeline. In other words, he proposes to introduce an actual, not a legislative, restriction under the EU's third energy package with its gas directive.
Calls to launch a second highway in Germany are heard more and more often from various public organizations and associations. Of course, in this case, the demanders do not mean "objectivity" or "the benefit of Russia", it is very likely that they simply care about their own well-being. The leadership of the FRG is well aware of such hopes of fellow citizens, but it cannot take this step, as it is afraid of publicity with a shout from across the ocean.
In this case, Berlin is trying to save face and demonstrate a dangerous
economics
"subsequence". However, in the midst of the most severe crisis of all time (it is predicted for the fall), the government will have to make a choice with whom it is - the people or elderly politicians from the United States.