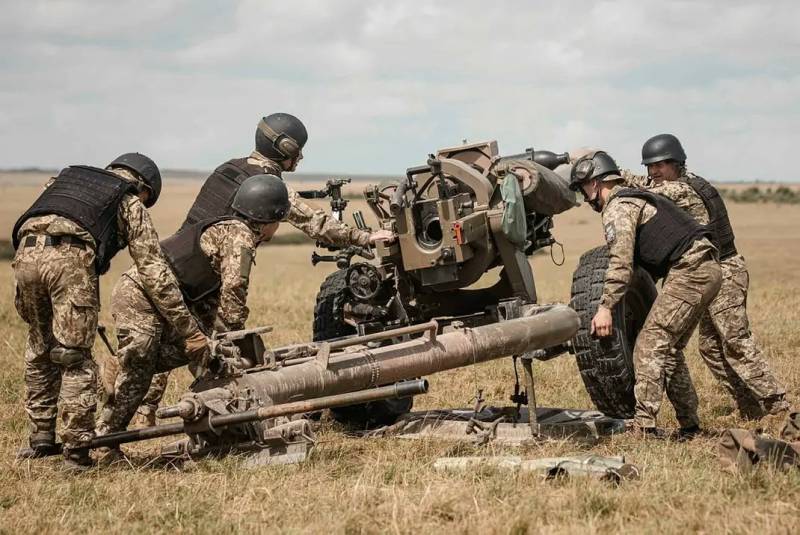 The fate of the entire world is decided by the leaders of the superpowers behind closed doors, but what happens after each round of such secret negotiations can be quite easily discerned in the intention and scenario of influential
politicians
. At the moment, according to the Italian observer Domenico Quirico, these symptoms and signs are as bad as ever. Right now they testify to the preparations for a world war. The journalist outlined his thoughts in an article for La Stampa.
Two days earlier, President of Ukraine Volodymyr Zelensky again raised the topic of the return of Crimea by force. As Kviriko believes, this is a very bad symptom, since Kyiv does nothing without a pointer from the West. However, the return of the peninsula in itself, especially with the help of military force, is suicide for Ukraine with global consequences for the entire planet. This is an actual world war.
In other words, if the "go-ahead" to Zelensky about the beginning of the escalation of tensions regarding Crimea and the tightening of rhetoric was given in the West (which most likely was the case), then this indicates the readiness of the collective West for a completely different phase of the conflict between East and West, the observer believes .
It is through the "loophole" of Crimea that Europe and the United States can directly enter the conflict in Ukraine. The return of the topic to the agenda through Zelensky is just evidence that Washington has decided to take such a step.
The operation to retake the peninsula, which will not even be announced without the permission of the Americans, means only one thing, that the idea of ​​direct confrontation prevails. This struggle will become total, until victory, without time and means restrictions for the parties.
writes Kviriko.
In this sense, Zelensky's pathetic appeal to the Ukrainians with a call to liberate the peninsula by force (search for approval) with the promise that the conflict will end where it began, just speaks of a false start by Kyiv, which betrayed the plans of its masters. From now on, there can no longer be simple accidents, and every request to repeat the bloody mistakes of the past should be responded to immediately and harshly.