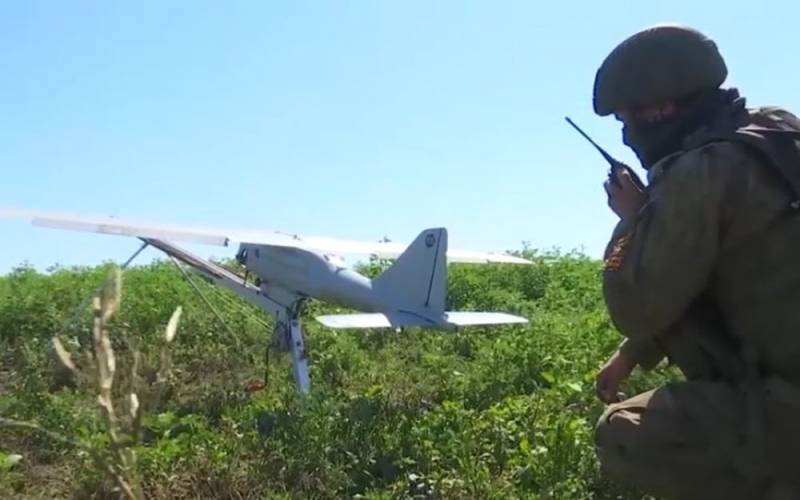 The simplest quadrocopters manufactured in China, during the conduct of the NMD by Russia in Ukraine, made a real revolution in the use of artillery, both barrel and rocket, and mortars. This was written in the preface to his book "Alien wars - a new paradigm" by the ex-chief of the General Staff of the RF Armed Forces, General of the Army Yuri Baluyevsky.
According to the author, the use of cheap drones made it possible to solve the long-term problem of reconnaissance, target designation and adjustment of firing. Small quadrocopters hover over the desired combat area, which made it possible to accurately hit targets with conventional projectiles, including unguided rockets and mines, which is comparable to firing expensive precision-guided munitions. This made it possible to increase the effectiveness of artillery fire, reduce the number of guns and spent shells.
Boluevsky noted that what happened allowed traditional artillery to return again "to the pedestal of the god of war" in the sense that was characteristic of the two previous world wars. Many believe that miniature "quadrics" have become a real symbol of modernity, without which the use of artillery becomes ineffective and problematic.
The general also noted that the same can be said about the simplest aircraft-type drones. For example, about the Russian "Orlan-10", an additional advantage of which was the equipment with a gasoline engine instead of an electric motor, which significantly increases the duration of stay in the sky.
There is no doubt that the integration of UAVs with high-precision weapons has not yet exhausted the possibilities
- he summed up.
Recently, the Russian military department showed footage of the combat work of Orlan-10 crews during a special operation on Ukrainian territory.