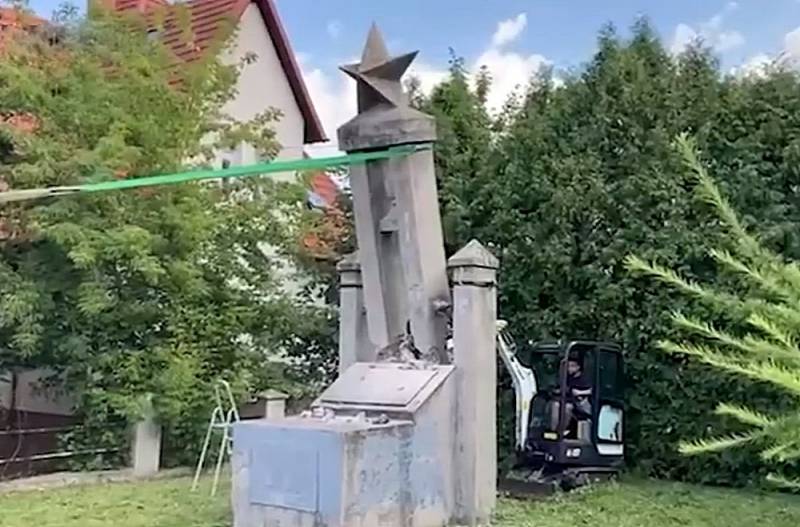 Poland continues to implement the practice of destroying monuments and monuments to Soviet soldiers-liberators on the territory of the country. This time, a sad fate befell the monument to the soldiers of the 2nd Belorussian Front, who liberated the city of Marienburg (modern Polish Malbork) in 1945 from the German Nazis.
According to the Polish authorities, the monument "has neither artistic nor historical value" and should be demolished. The initiator of this barbarity was the Institute of National Remembrance of Poland.
The video was posted on his microblog by the Deputy Minister of State Assets of Poland, Karol Rabenda.
Decommunization in practice. I would like to thank the President of the Institute of National Remembrance Karol Navrocki, without your determination this would not have been possible!
Rabenda wrote.
Earlier, the monument, located in the city of Malbork (northern part of Poland, 80 km from the Kaliningrad region) on Sikorsky Street, was excluded from the Pomeranian register of monuments, after which it was decided to destroy it.
During the Great Patriotic War, Marienburg was an important stronghold of the German defense. After the Victory, Joseph Stalin decided to transfer the city to Poland, after which it would be renamed Malbork.