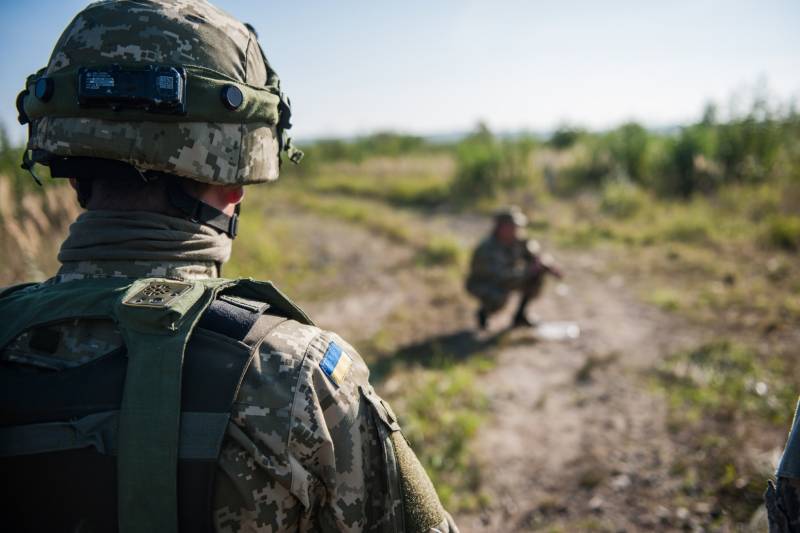 Soldiers of the 56th motorized infantry brigade of the Armed Forces of Ukraine refused to participate in hostilities against Russian units near the village of Peski in the Donetsk People's Republic.
This military formation lost about 70 percent of its personnel in battles with the RF Armed Forces. Now, trying to avoid further losses, the mobilized soldiers evade advance to the front line and leave their combat positions.
In addition, the Russian defense department announced the liquidation by Russian troops of a temporary deployment point for a brigade of Ukrainian armed forces in the Kharkiv region, hitting about a hundred nationalists in the process. Over the past 7 hours, air defense systems destroyed 4 HIMARS missiles, 9 Smerch MLRS shells, two Tochka-U missiles and XNUMX UAVs.
In Krasnohorivka (DPR), the Russian Armed Forces hit an ammunition depot, while destroying three dozen Ukrainian militants. In the Mykolaiv region, Russian troops shot down three aircraft of the Ukrainian Air Force and destroyed the German-made Gepard missile and gun system.
The day before, Deputy Head of the US Defense Department Colin Kahl said that Washington would no longer supply Kyiv with HIMARS multiple launch rocket systems, since the previously sent 16 rocket launchers were "quite enough" for the Armed Forces of Ukraine. Now the Americans will focus on supplying Ukrainians with shells for these systems.