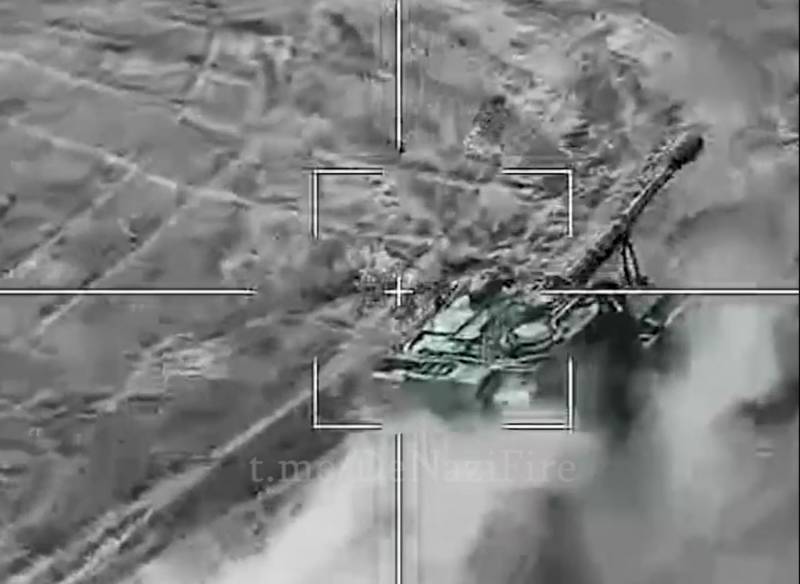 A video of the destruction of the American M109A3 self-propelled guns by the Russian Lancet kamikaze drone (the error in the video is not the German PzH 2000 howitzer) in the Nikolaev region got into social networks.
The video shows an M109A3 firing single shots at positions of the RF Armed Forces, after which the howitzer quickly changes location to avoid destruction from the air. However, such tactics are also explained by the lack of weapons in the Armed Forces of Ukraine, which is why Ukrainian artillerymen are forced to save money and use their self-propelled guns sparingly.
The reconnaissance of the Russian units noticed the enemy self-propelled guns, left without armed cover, and the Lancet flew to the object. The self-destructing drone hit the installation along with the combat crew, out of six people of which only two survived.
Thus, the result of the work of the Lancet in conjunction with the Orlan-10 shows high efficiency, which indicates the importance of using strike UAVs in the most dangerous areas of the special operation. Drones, along with the use of Krasnopol adjustable artillery ammunition against single and group targets, can create a dense fire contour that can effectively clear the way for the advance of Russian units.