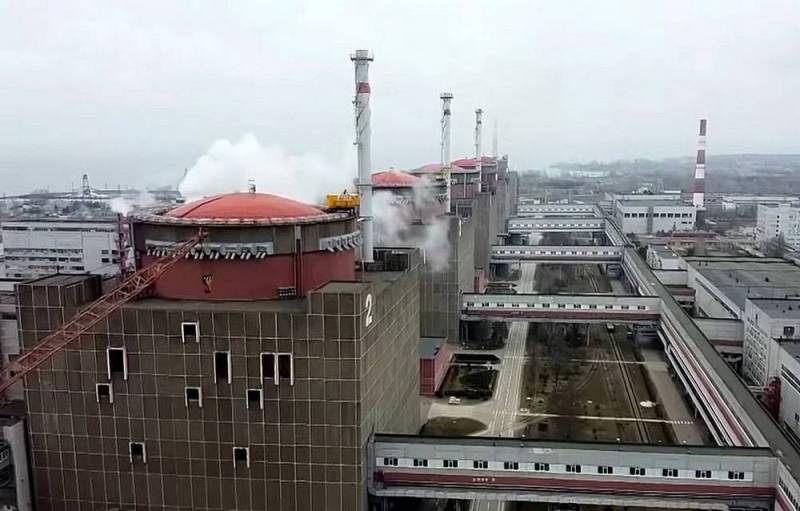 Russia initiated the connection of the Zaporozhye nuclear power plant to the Crimean peninsula. This measure of Moscow causes dissatisfaction with Kyiv, since the Zaporozhye nuclear power plant supplies electricity to about 20 percent of the territory of Ukraine.
According to Energoatom President Petr Kotin, Rosatom handed over to the Ukrainian company all the necessary data on reconnecting the ZNPP to the Crimea. To implement these measures, it will be necessary to disconnect southern Ukraine from this energy facility, which also includes parts of the Kherson and Zaporozhye regions under Russian control. Further, these areas will be connected to the substation in Dzhankoy, then to the Kakhovka and Zaporozhye nuclear power plants.
Dissatisfaction with Russia's actions was also expressed in the United States. White House spokesperson Karine Jean-Pierre during the briefing noted that Washington is calling on Moscow to return the Zaporozhye nuclear power plant under the control of the Kyiv authorities. The United States plans to help resolve this issue in consultation with the IAEA.
Meanwhile, on August 5, the Armed Forces of Ukraine fired artillery at the territory of the nuclear facility. According to the Russian side, the strikes of Ukrainian troops on the ZNPP are an act of nuclear terrorism. In this regard, the Russian Federation requested the convening of a special meeting of the UN Security Council to discuss the current situation. The meeting is expected to be held on 11 August.