As promised, the UK continued to expose the "poisoners" of the Skripals. The popular publication The Daily Telegraph published information about the real identity of the second of the Russian couple who arrived to look at the Salisbury spire.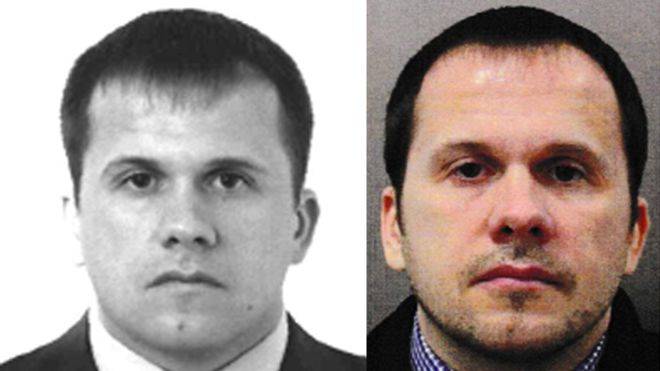 According to them, "Alexander Petrov" is Alexander Mishkin, either a colonel or a lieutenant colonel of the Russian army, an officer of the General Staff of the RF Armed Forces. Some piquancy in connection with the "poisoning of the Skripals" adds information that he is a military doctor by profession.
London previously reported that Ruslan Boshirov is Hero of Russia Anatoly Chepiga, GRU Colonel. Boshirov-Chepiga, according to the British, is a true professional: he even managed to save Viktor Yanukovych from reprisal in Ukraine in his time.
It turns out a situation in which either one of the parties is lying, or something is not talking, while the other side is actively using it. If we assume that the "Russian tourists" are really Chepiga and Mishkin, then it follows from the level of awareness of the British special services that they have their own "mole" among ours.
It can also be assumed that the two GRU colonels might have been assigned a task in the UK, but it was not necessary to complete the poisoning of Skripal. However, someone who had information in advance about their presence in Salisbury could independently arrange a provocation with an "assassination attempt", openly substituting Russians for him.
However, time itself will put everything in its place.