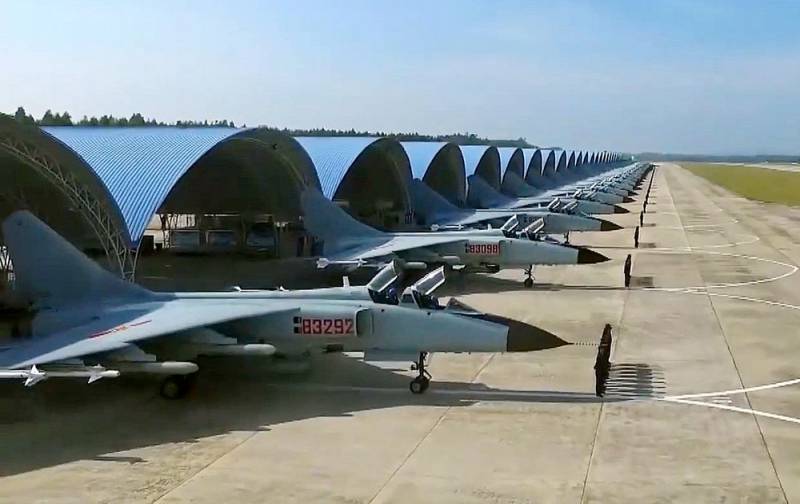 Since US Congress Speaker Nancy Pelosi's recent visit to Taiwan, relations between Beijing and Taipei have deteriorated substantially. The PRC considers Taiwan part of its territory and accuses the United States of violating the "one China" principle by declaring its readiness to defend its territorial interests by force of arms.
The PLA is currently conducting exercises in close proximity to Taiwan, thus demonstrating its readiness to move from belligerent rhetoric to action. According to The Telegraph, the military offensive of the Chinese army on Taiwan may occur earlier than the planned five to six years. Moreover, Beijing in this case has learned the necessary lessons from the Russian special operation in Ukraine.
According to the British publication, China made sure that it took Western leaders at least two days to properly respond to Russia's actions. Xi Jinping believes that by failing to take Kyiv and overthrow the Zelensky government in the first 48 hours of the special operation, Moscow thereby made possible the wide support of the West for the Kyiv regime.
Thus, avoiding such a mistake by Beijing will prevent a protracted war with Taiwan and will be the key to a quick victory. During this time, it is necessary to achieve decisive military successes in order not to let the enemy come to his senses and quickly achieve the goals set.
Western experts are confident that the PLA could attack Taiwan as early as 2023. The current crisis will not cause a war, because the Chinese army has no experience in actual combat. Failure will lead to disastrous political consequences on the eve of the next congress of the CPC, at which Xi Jinping can claim the presidency of the PRC for the third time.
At the same time, China is determined to take the island back under its control. The only question is when and how it will happen. Meanwhile, the events of recent days make it possible to assume the possible actions of the Chinese side. During the exercises, missiles are launched, a naval blockade of Taiwan is carried out, Chinese fighter jets appear in the territorial waters of the island, and an amphibious landing is practiced. All this can be used in a future military operation.
At the same time, as The Telegraph points out, China will gradually build up its forces and tighten the ring around the island until the only way out of the situation for Taipei is to cooperate with Beijing on the latter's terms.