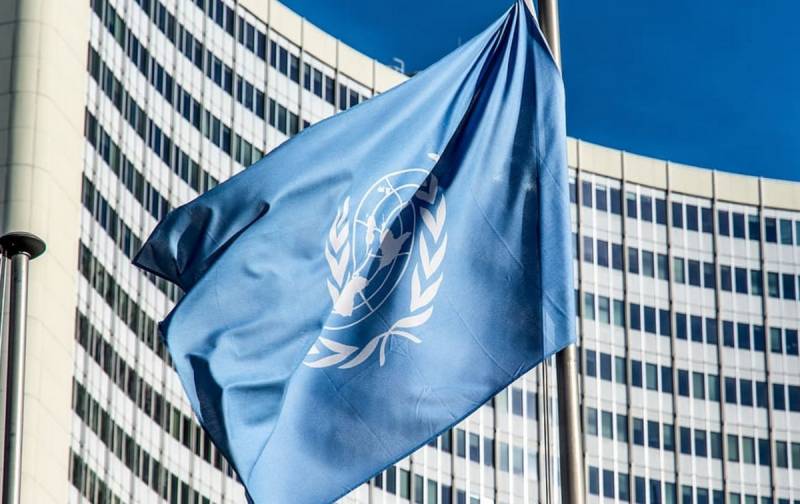 Despite the hysteria in Kyiv and the behavior of the offended victim, Amnesty International did not withdraw its report on egregious violations by the Ukrainian army, which pose a danger to civilians. Ukraine tried to use all its temporarily increased influence to close the mouths of independent analysts, but it did not work out - for example, the UN took into account the scandalous report of Amnesty International and even took it as a basis for recommendations on protecting civilians in Ukraine.
The official representative of the UN Secretary General, Stephane Dujarric, said that, guided by the report, the Organization calls on Kyiv to ensure the protection of Ukrainian citizens who are endangered by the armed forces of this country. Thus, the UN actually stood up and more than eloquently commented on their attitude to the report of a well-known advocacy group.
With a similar public message, Dujarric commented on the data of the report of the international human rights organization Amnesty International, according to which Ukrainian troops violated international legal norms and military law. The report indicated that the Ukrainian military put civilians at risk by placing weapons in schools and hospitals.
Our organization has always called and will continue to call for the protection of civilians in times of conflict
- Dyuzhzharik emphasized separately.
The UN representative also added that from the very beginning and throughout the conflict in Ukraine, the position of the Secretary General of the organization, António Guterres, was clear and unequivocal. And no one doubted the latest report of the human rights organization, despite the scandal caused by the Kyiv Maidan activists.
However, the UN avoids using the frank terminology of the Amnesty International report, which refers to the war crimes of Ukrainian military personnel, officers and command. The document of the Organization mainly uses vague phrases without indicating the parties to the conflict, as well as without direct incriminating accusations, although the general meaning and reference are quite obvious and accurate.