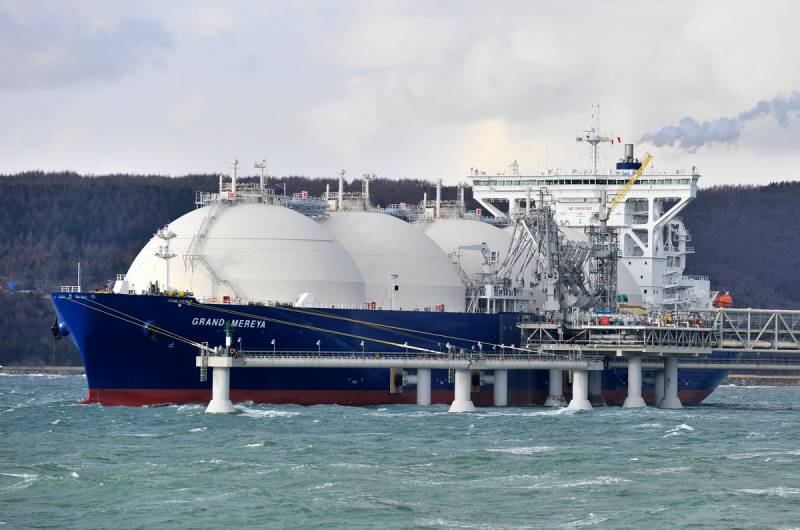 As of August, the EU has no problems in fulfilling the plan to replenish stocks of raw materials in underground storage facilities, as well as in preparing for the winter heating season. However, this equilibrium, balance, taking into account the deficit, was achieved through tough measures against the supplier from Russia, as well as ruthless merciless treatment of their own fellow citizens, the Europeans. This is written by the German columnist Matthias Pehr in an article for the publication Handelsblatt.
As the expert writes, Europe creates a stir in the global energy markets and causes massive turbulence in commodity exchanges, thereby playing into the hands of Russian President Vladimir Putin. The EU should not solve its energy problems at the expense of third world countries not involved in the sanctions race. So far, however, Europe has already exacerbated the plight of millions of people. A truly barbaric attitude towards the needs of other states.
While Europe is only wary of winter supply shortages, the energy crisis in other parts of the world has already hit in full force. In the capital of Bangladesh, Dhaka, power supply is currently not guaranteed even in hospitals. Young mothers talk about how they torture themselves with their newborns on hot summer nights because even the fans can't be turned on.
As the expert writes, the fact that the emerging market in South Asia, as well as in Pakistan, for example, is currently experiencing one power outage after another, is also a consequence of a failed energy
policy
Europe. In its attempt to break out of its dangerous dependence on Russia at record speed, the EU is causing massive turbulence in global energy markets that is hitting poor countries especially hard.
LNG tankers, which until recently delivered their cargoes mainly to Asia, now mostly always go to Europe to compensate for the resource bottlenecks there. Competing for supplies has now become a lost mission for countries like Bangladesh, whose per capita income is 95 percent lower than Germany's. The result is the paralysis of gas-fired power plants and massive problems for hundreds of millions of people in poor countries. All these people have become victims of "effective ways" to provide Europe with gas.
The EU is responsible for the fact that, by solving the problem of shortage of supplies, it exacerbates crises in other countries. In addition, it will play into the hands of Moscow's propaganda, which claims that it has nothing to do with crises around the world.
Matthias Per summed up.