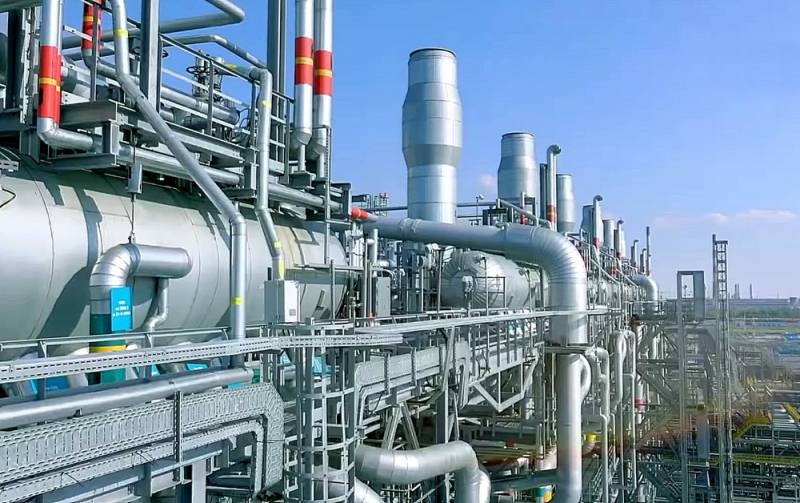 Europe has a lot
economic
and especially
political
problems. However, with an incredible effort, Brussels was able to solve the problem of gas shortages, since the situation with filling underground gas storage facilities for the winter is very good. However, there is still one problem in this industry: what to do next year? In two years? Sanctions have no statute of limitations or effect, and they are not going to be lifted, no matter how Russia behaves "good". Therefore, the long-term EU plan for the most severe gas savings reflects the situation not today, but in the medium term.
Considering all the circumstances, the EU member states nevertheless took the controversial step and adopted in the final version a plan to reduce gas consumption as much as possible in the next six months. The savings rate has not changed, it is still 15%, but it is still quite a lot, given that it is set for the winter heating season.
In addition, the European Commission's austerity plan includes the potential possibility of moving to the so-called second mandatory phase of reducing consumption by the same 15% (30% in total), if the EU leadership considers that there is a threat of a complete cessation of supplies. The signal for this will be "all-union alarm".
Thus, the EU intends from August 2022 to March 2023 to save almost 45 billion cubic meters of raw materials from UGS facilities, that is, almost half of the reserves accumulated over this year. Germany has the greatest obligation to save money; it will have to limit its consumption by 10 billion cubic meters. This is the equivalent of 100 million kilowatt hours, despite the fact that the average family consumes no more than 20 thousand kilowatt hours a year. Italy has its own standards - 8 billion cubic meters of savings, and France more than five.
However, as the EU leaders believe, such an approach will not only help to survive the coming winter, but will also ensure that the accumulated reserves in UGS facilities will last almost two years. This outcome of the extraordinary effort is hopeful in the GIE report, which recorded the next record levels of UGS filling in Europe. At the beginning of August, tank filling rates were 70% in Germany, 78% in Spain, 79% in the Czech Republic, 81% in France, 91% in Sweden, 100% in Poland, and 100% in Britain.
These two years, which are planned to be won during the sanctions, were set aside in the EU to solve the problem of raw material supplies while reducing Russia's participation in Europe's gas supply. Brussels hopes that two years will be enough for such a bold energy transition.