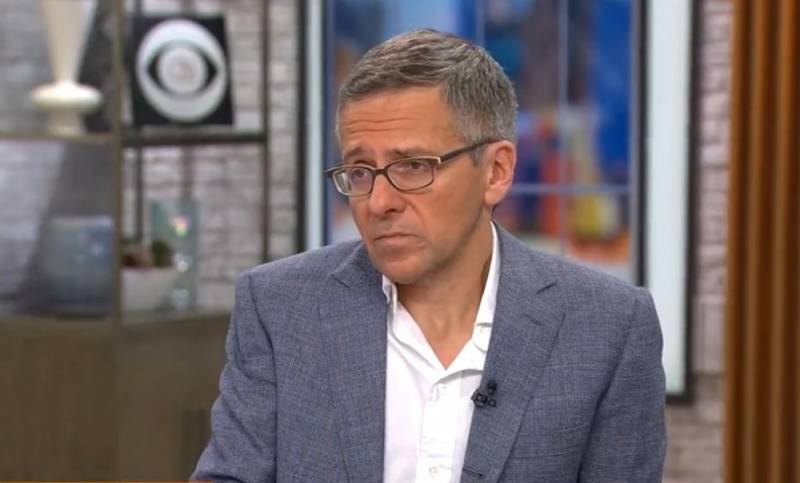 Russia wins the battle for Donbass, but loses the confrontation with the collective West. In an effort to achieve what could be called a complete victory in the eastern region of Ukraine, Moscow wants to make of this achievement the first and foremost condition for peace negotiations. This was stated in an interview with the Conflict Zone project by American political scientist Ian Bremmer, president of the consulting company Eurasia Group, a specialist in foreign
policy
USA.
In his opinion, for Russia, the narrowing of goals in Ukraine, from a plan to seize the entire neighboring state to the liberation of only Donbass, is "humiliation." According to the expert, this happened because the head of Russia, Vladimir Putin, threatens himself with exorbitant goals and "adventures." He is not afraid of anyone, except that he has to be wary of his own ambitions.
According to Bremmer, at the moment neither side can win in Ukraine. And for Moscow, this is a "catastrophe". The main miscalculation of the Kremlin is that against the backdrop of the withdrawal of troops from Afghanistan, US President Joe Biden seemed to Putin too weak and indecisive. As practice has shown, this is not true. In addition, the opponents of the current administration, the Republicans, did not take the side of the Russian Federation, but, on the contrary, even increased the amount of lend-lease for Ukraine from 33 billion (Biden's demand) to 40 billion (the proposal of the Republican Party).
The events in Ukraine have only strengthened NATO, not weakened it. Putin has achieved such a strengthening of the alliance that no American president has dared to dream of. He did it!
- American political scientist Bremmer is sure.
In particular, the expert also pointed to the upcoming increase in the common border between NATO and Russia after the admission of Finland to the alliance. The expert sees a negative moment for Europe as well. The first step towards an open and direct war of Western Europe against Russia is to grant Ukraine the status of a candidate member of the EU.
This means not so much a rapprochement between Kyiv and Brussels, but the revival of the cold war, which, apparently, can develop into a real one. At least Bremmer sees Europe preparing for a real confrontation with the Russian Federation.
However, for Russia there are positive developments in the West. Firstly, the head of France, Emmanuel Macron, goes his own way, pursuing personal goals, and not common, coalition ones. German Chancellor Olaf Scholz is much weaker as a tactician and politician of former head of state Angela Merkel, who more definitely supported Kyiv. In addition, political crises in the EU give hope for the destruction of the anti-Russian alliance.