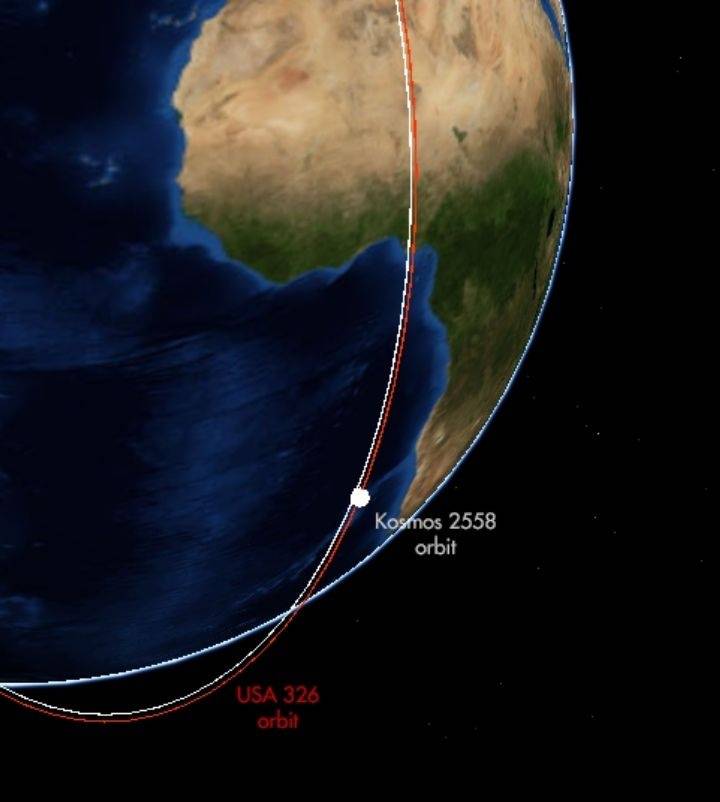 On August 1, from the Plesetsk cosmodrome (Arkhangelsk region), a Soyuz-2.1v light-class carrier rocket launched the Russian military inspector satellite Kosmos-2558 into orbit, which was accepted for escort by specialists from the Space Control Center (CCCC) the next day. .
Data on the satellite of the Russian Federation was entered into the Main catalog of space objects of the Russian Space Control System (SKKP). The catalog contains detailed information about the optical, radio engineering, radar and other characteristics of aircraft (about 1500 indicators in total) located at an altitude of 120 to 50 thousand km. Every day, to update the data of the Main Catalog, CCMP experts process about 60 measurements.
Russian inspector satellites are designed to track the aircraft of a potential enemy and, if necessary, to destroy them. For the first time, Western media reported about such satellites in 2012.
At the same time, it is noteworthy that the orbit of Cosmos-2558 practically coincides with that of the American secret satellite USA-326, launched on February 2 this year. On August 4, Kosmos-2558 is expected to pass within 80 km of USA-326.