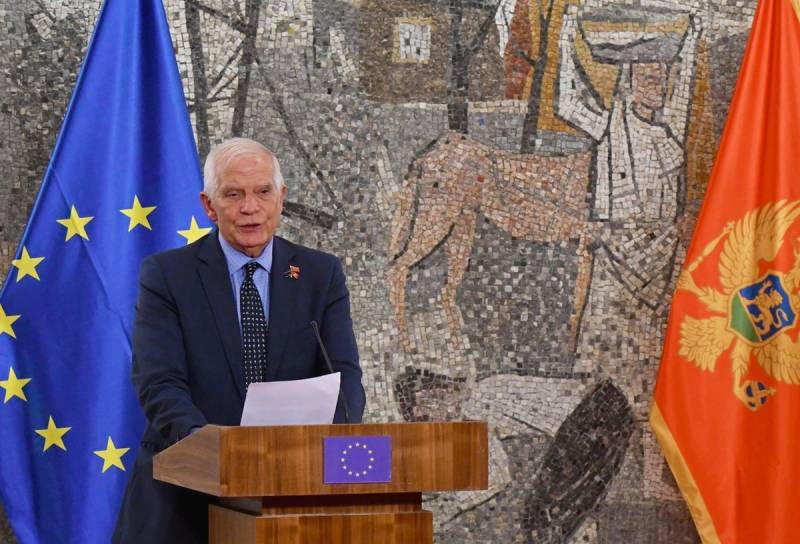 By this point, the European Union has reduced its dependence on Russian gas supplies by 50%, but additional super-economy will be needed to make up the difference through alternative supplies. In addition, the EU has abandoned the search for a replacement for gas from Russia, since it is unrealistic to find an alternative. This was stated this week in his blog by the EU High Representative for Foreign Affairs and
policy
security Josep Borrell.
We have already managed to cope with the overall reduction in the share of Russian gas imports from 40% at the beginning of the year to about 20% today, mainly by increasing LNG purchases, the share of which has doubled, from 19% to 37%
- said the chief diplomat of the EU.
Borrell also said that although Europe has made some progress in buying more pipeline gas from Norway, Algeria and Azerbaijan, these diversification efforts will still not be enough to make up for all the losses in Russian gas supplies. Therefore, in his opinion, it is necessary to reduce consumption.
Borrell backed the harsh 15% reduction in gas consumption proposed by the European Commission, noting that:
In fact, we are talking about how the EU is preparing for a cold winter and how solidarity is organized between members of the association, risks and resources are combined. We need to develop a true energy union
Borrell wrote.
If we remove the exclusively political background of the words and slogans of the diplomat, then we get an extremely unsightly picture: the EU, in fact, refuses gas from Russia without replacing it. This concept contains a compromise between politics and ecology. At least, that's what the bureaucrats in Brussels think, knowingly going for the sad consequences for the global system of the eurozone. Borrell himself called this risky step in his Twitter post a search for a balance between the three goals, as well as between want and can.
However, coming back to reality to reassure industrialists and consumers alike, Borrell noted in his publication that the EU's turn to alternative gas suppliers would not jeopardize its drive to reduce fossil fuel use or energy security. In other words, although there will be no "renaissance" of gas and coal, Europe is not going to completely abandon them, especially on the eve of next winter.