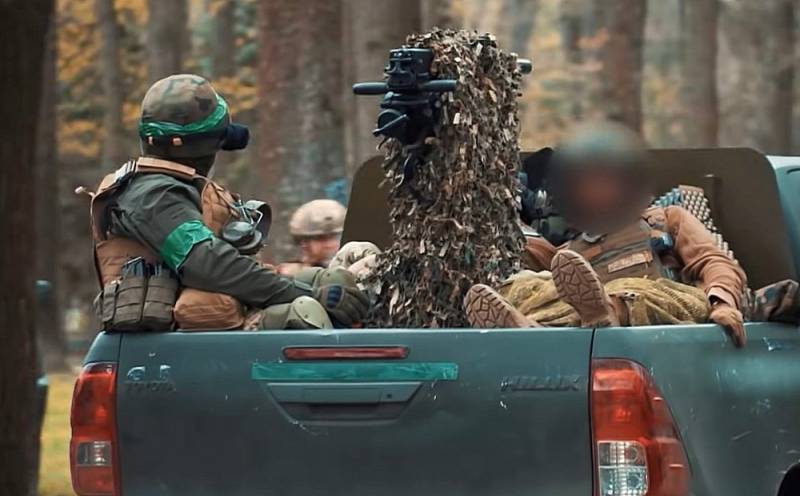 During a special operation, the Russian armed forces attacked the national battalion "Kraken" (an organization banned in Russia) in Kharkov with high-precision weapons.
The RF Armed Forces successfully attacked Ukrainian nationalists who had taken refuge in the buildings and structures of the Morozov Mechanical College. According to the Ministry of Defense, as a result of the actions of Russian units, up to 350 militants and 11 military units were destroyed.
equipment
.
Thus, the Armed Forces of Ukraine and Ukrainian nationalist formations suffer huge losses in Kharkov. This, in particular, is indicated by the overcrowded mobile morgue on Akademika Pavlova Street, consisting of a dozen transport containers with refrigeration units. According to sources, there are several hundred bodies of Ukrainian Armed Forces soldiers in the morgue, unloaded the day before in packages.
Along with this, the Russian military department reported on the destruction of about fifty Ukrainian servicemen in the area of ​​​​the settlement of Kodema in the DPR, where a successful strike with high-precision weapons was carried out at the point of temporary deployment of units of the 72nd mechanized brigade of the Armed Forces of Ukraine. Two Msta-B howitzers and ten units of military equipment were also hit.