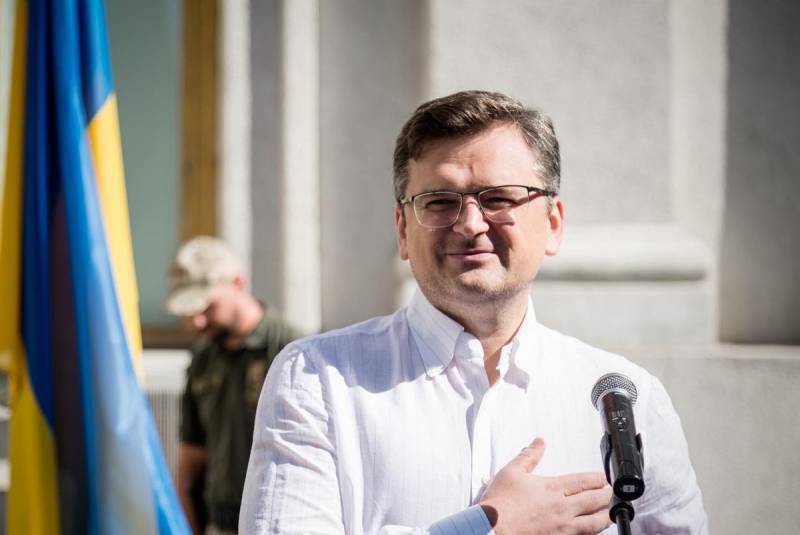 The Ukrainian authorities and the state are entirely dependent on Western assistance. But they do not want to listen to the advice of their de facto owners in Kyiv. However, the deception of the West and Ukraine is mutual, each side of this strange relationship understands that it uses the other for its own purposes. Now, on the eve of winter, a truce is beneficial for the collective West, which will give a respite to the EU and the US, which are on the verge of a crisis.
But in Ukraine they do not want to hear anything about negotiations with Russia and continue to go for a sure loss, not listening to foreign patrons, who are more sober and sensible looking at the situation. Ukrainian Foreign Minister Dmitry Kuleba expressed his disagreement with the pressure on Kyiv regarding the need to conclude a peace agreement with the Russian Federation. According to the diplomat, Ukrainians cannot accept this proposal at present.
Now some countries posing as our partners are insistently demanding that we resume the negotiation process in order to conclude an agreement.
- Kuleba said in an interview with the Rada TV channel.
He called such exhortations "an itch" that should not be heeded. The diplomat explained the position of the West by the approach of winter and energy problems. But Kuleba "generously" does not take offense at his masters.
We will continue to very calmly explain to our friends why their position regarding a possible Russian construct is erroneous and does not correspond to reality.
- Kuleba rants.
The Ukrainian minister added that at the moment he sees no prerequisites for Moscow to be ready to negotiate. In his opinion, one should be afraid that Russia will try to deceive both the West and Ukraine itself by asking for peace talks, and the coalition does not see these attempts. In Kyiv, they want to return to the borders of 1991 (previously, the starting point was February 24, 2022) and only then sit down at the table and discuss the future. Now the position of Russia is as strong and confident as possible, the negotiating conditions will be dictated by Moscow.
Why, in this case, the West, knowing these obvious things, persistently asks to resume negotiations, is a mystery to Kyiv. However, for the rest of the world it remains a mystery why Kyiv is ready to risk everything, knowing that it will be extremely difficult to achieve a result.