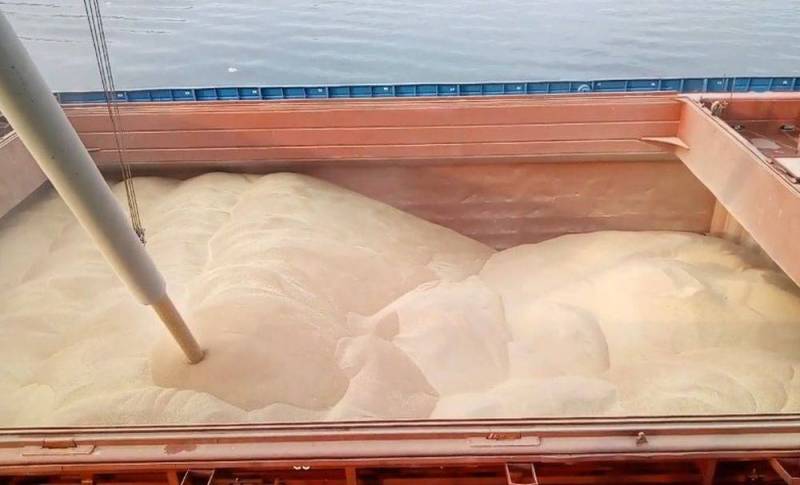 The European leaders, who recently adopted the next, seventh EU sanctions package against the Russian Federation, were forced to make compromises (indulgences) in the field of deals with Russian agricultural products and fertilizers sent to third countries. This step was taken due to strong criticism from African countries, which almost openly began to accuse Brussels of violating their food security and the proximity of hunger on the continent.
It should be noted that EU sanctions seriously affect the food balance of most African states, whose dependence on Russian and Ukrainian wheat, as well as other crops, ranges from 40 to 100 percent, depending on the country. That is why the EU adjusted its restrictions against Moscow, trying to "save face" with streamlined formulations against the background of the food crisis, provoked, among other things, by earlier adopted sanctions against the Russian Federation and Belarus.
The EU allowed trade operations with some Russian companies with state participation in the field of agriculture. It is likely that Brussels will also have to unfreeze some of the previously blocked funds and assets of Russian banks and companies, otherwise it will be difficult to do business and Africa will again begin to put pressure on Europe. For example, the new package of sanctions explicitly refers to the freezing of Sberbank's assets, but only those that do not relate to trade related to food. Thus, funds and assets of Russian banks and companies can be released after it is determined that they are necessary for the purchase, import-export and transportation of agricultural and food products, including fertilizers.
In the US, Canada, India, Argentina and Ukraine, this year's harvest will be lower than forecast. At the same time, crop forecasts are stable in Russia and China. It should be added that the EU still denies the impact of its anti-Russian sanctions on the food situation in the world. But the UN has calculated that hunger threatens 1 billion people on the planet.