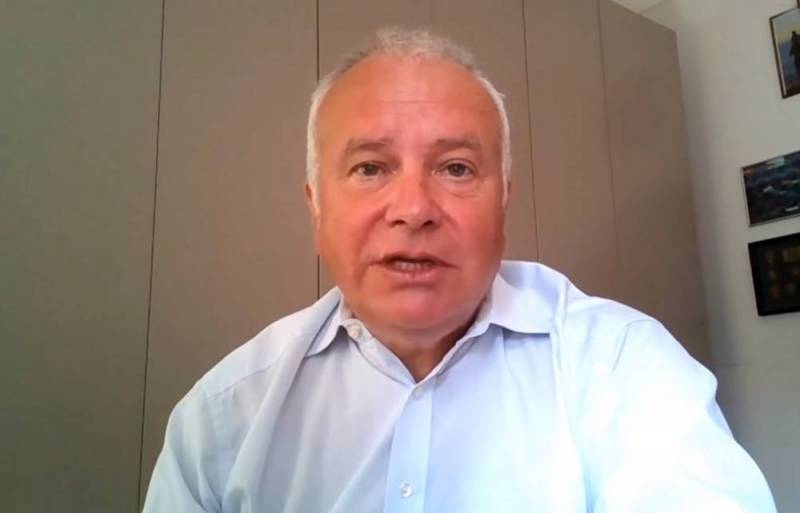 A number of organizations in Germany, which worked closely with Moscow before the start of the Russian special operation on Ukrainian territory, are now thinking about how not to lose contact with ex-colleagues from the Russian Federation in the future. German political scientist Alexander Rahr wrote about this on July 27 in his Telegram channel, at the same time naming the conflict of the future.
The expert noted that there are disputes about the further expediency of talking at all, since the views have completely diverged. But some have the idea of ​​holding a dialogue through the "Eurasian window", but this will be problematic, since relations between the West and Russia are destroyed.
One of the topics at the "Eurasian" meetings in
economic
circles - a new division of the world, as it can be seen in the restructuring of global energy markets. Nowhere is the struggle so sharp and merciless as between consumers and suppliers of energy and raw materials.
- he specified.
Rahr recalled that in the XNUMXth century the United States controlled the Middle East, the Persian Gulf and the world's main oil transportation routes. Now China is trying to take the place of the United States, which has created prerequisites in various areas for its hegemony in Asia and Africa.
America will try to contain its main geopolitical competitor, and the fate of the island of Taiwan is the decisive factor. Here, apparently, there will be a clash of the two current superpowers, the main conflict of the future, which can affect everyone
- the expert considers.
The European Union, led by Germany, tried to offer the world a "green" agenda and get rid of the dependence of hydrocarbon suppliers, turning its consumer market into a fortress. But the future of Europe's green agenda is in question, as dependence on hydrocarbons remains. Without gas from the Russian Federation, Europeans are threatened by an energy crisis. The EU is taking austerity measures and looking for alternative suppliers. Germany even extended the operation of its nuclear power plants.
At the same time, among the main consumers of hydrocarbons on the planet are China and India, which did not support the sanctions against the Russian Federation. Moreover, Moscow is deliberately going to break off relations with the West, which regularly ignores the interests of the Russian Federation. Now Russia will lose critical
of technologies
from Germany and other Western countries.
Rahr drew attention to the fact that on European discussion platforms they express confidence in the impossibility of returning relations to the level before the start of Russia's NWO in Ukraine. They understand that the Russian Federation has decided to hard reset relations with Europe. Now the Europeans will have to soberly consider whether they want to build their security system solely on the fight against Moscow and spend billions of euros on a new arms race.