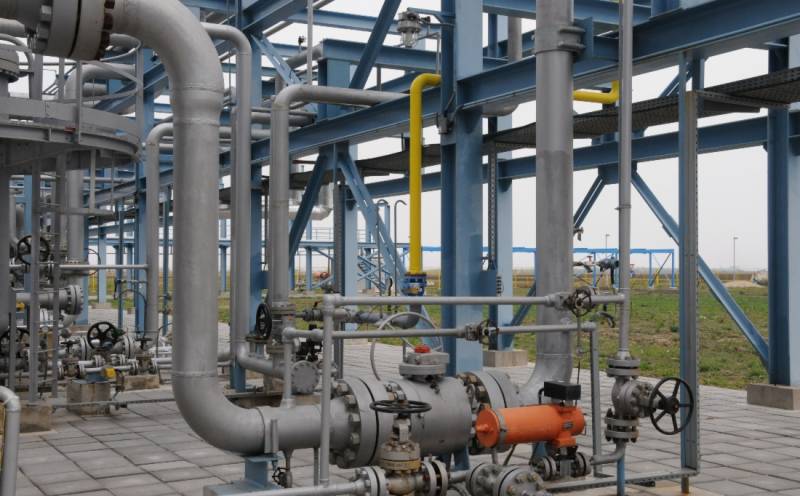 The Russian "Gazprom" is dissatisfied with the documents provided to it by the Siemens concern regarding the repaired turbine for the Portovaya CS, which is the most important part of the Nord Stream gas pipeline. At the same time, on July 25, the Russian side officially warned Western clients that, in accordance with legislative requirements and
technical
stops another turbine, which needs repair, according to the norms. Thus, in fact, the pipeline is deprived of two units at once, which, as the holding warns, from July 27, the volume of gas supplies to the EU will decrease even more, from 40% to 20%, or from 67 million cubic meters daily to 33.
The reason why Gazprom is in no hurry to accept the turbine returned by Canada and at the same time urgently seeks to remove another turbine from operation during a critical period for Western customers, explains Penny Leak, European Gas and LNG Analyst at Wood Mackenzie.
Commenting on the restart of the Nord Stream gas pipeline, she accurately predicted in advance what the Russian leadership would do next, and it is to him that the Western expert ascribes decrees to "strangle" Europe with a gas loop. Penny Leek, even before Gazprom announced the removal of another turbine from the gas pipeline and an additional reduction in the capacity of the main line, said that this would be the case, accurately describing the sequence of Moscow's steps. Later, her conclusions were confirmed by the message of the holding in the official telegram channel.
As a representative of the Western analytical segment, Penny Leek is, of course, sure that the Russian Federation is "holding" Europe by the gas pipe. To put pressure on
politicians
volumes of deliveries via the main gas export pipeline, the Nord Stream pipeline, were reduced. However, according to the expert, the Russian side miscalculated a little and provided more raw materials than it was supposed to according to the plan, because, according to the reports of the current filling of UGS facilities in the EU and the volume of deliveries through the Baltic pipeline, European tanks will be filled completely and on time.
That is why, according to the expert, a further reduction in the volume of pumping through the pipe was required, justifying such a step by the need for repair with the decommissioning of the next unit before connecting the repaired one. It's just that Russia, as the expert hints, "envyed" the pace of Europe filling its UGS facilities and the fact that the EU managed to get out of a difficult situation, which deprives Moscow of the possibility of maneuver.
With even lower rates of Russian gas supplies, the EU is guaranteed not to have time to replenish its reserves even by 80%, only by 70-75% by October, and this is catastrophically little. Then there is only hope for a warm winter, the expert concluded.