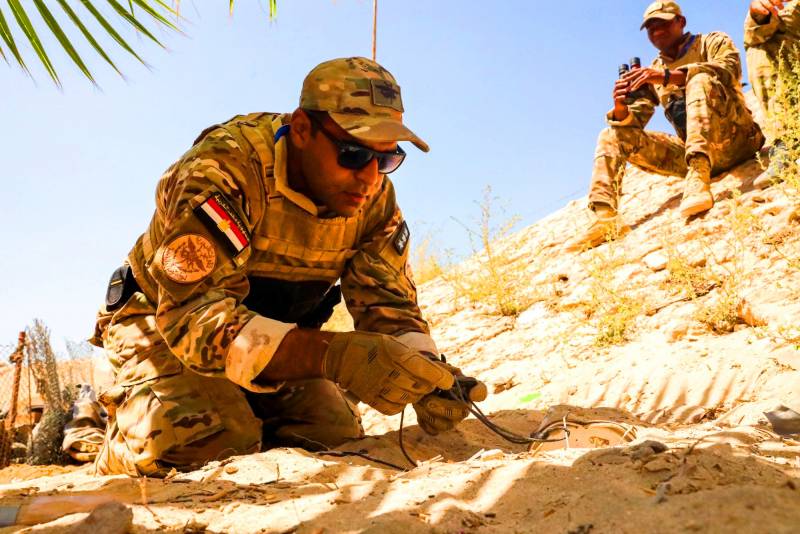 The Middle East and Africa are increasingly moving to the Chinese military
machinery
writes the website Middle East Eye. Including due to the possible refusal of Russian orders from a number of Arab countries. However, there are obvious difficulties in the way of the Chinese.
The publication believes that involvement in the conflict with Ukraine may prevent Russian arms suppliers from fulfilling all export orders. As a result, they can turn to alternatives offered by the Chinese, among others.
But for countries that buy Russian equipment, such as Egypt or Algeria, switching to Chinese equipment can only pose difficulties, since it will require retraining and new integration with these platforms.
Algeria, for example, has been a major importer of Russian military equipment for decades, and is therefore likely to feel the impact of supply chain problems much more acutely than other Arab countries. But this does not mean that he will turn to Beijing for military equipment.
Algeria may be willing to buy some Chinese hardware if it encounters disruptions from Russia, but even then it will not rush due to obstacles related to its integration of Chinese components into its own armed forces.

Ryan Bol, an expert on the Middle East and North Africa, suggested.
The expert suggests that China most likely wants to coax the Arabian monarchies of the Persian Gulf, especially Saudi Arabia, the United Arab Emirates and Qatar, into buying their high-quality weapons, since these states have huge financial resources and seek to diversify their military arsenals. But here, too, Beijing should expect a significant difference between expectation and harsh reality.
China's strength is that it offers the supply of its weapons without additional
political
conditions. In addition, he can sell weapons that the West is not ready to share. We are talking, for example, about combat drones.
China also sold ballistic missiles to Saudi Arabia back in the XNUMXs. Later, Qatar also received similar systems in its armed forces.
Middle East Eye suggests that Chinese systems have their weaknesses. In particular, we are talking about the "deficiency of trust". American, European, Russian and even Turkish systems have been tested in various conflicts. This cannot yet be said about Chinese complex systems.