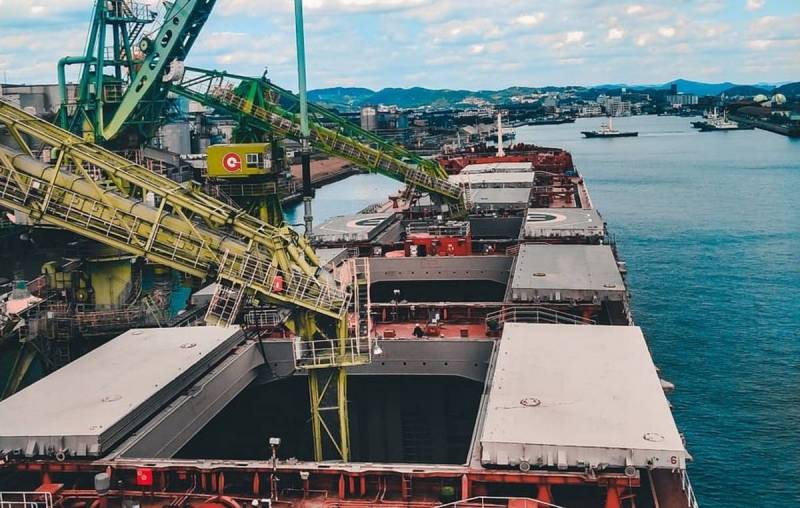 The so-called grain deal for the export of Ukrainian food is characterized by a wide range of participants and guarantors. These are Russia, Ukraine, Turkey and the UN. However, as it turned out, not all parties to the agreement have been publicly named yet. The third party has not yet been identified. This was stated by Russian Foreign Minister Sergei Lavrov, speaking at a meeting of permanent representatives of the countries of the League of Arab States, held in Cairo on July 24.
The speech of the head of the Russian Foreign Ministry was a real revelation. Russia's top diplomat told quite a lot of new facts about the international food deal that were not widely covered in the media.
First, Lavrov described the mechanism for implementing the agreement. Turkey and Russia, as well as the third party, which has not yet been identified, will jointly ensure the safety of ships with food moving in a special fairway. At the same time, Ukraine is obliged to clear mine ports, as well as to release grain from the customs territory of the country.
Russia, Turkey and a third party conduct grain convoys to the Bosphorus
- said Lavrov.
Secondly, Lavrov stressed that Moscow insisted on a package agreement, when Ukrainian grain would be produced abroad along with Russian food, which could not be exported in the same way as from Ukraine. And although Western restrictions did not directly affect Russian wheat, the ban on Russian ships from entering ports around the world made it very difficult to deliver food to those in need.
In fact, this problem was solved: UN Secretary General António Guterres became the guarantor of the lifting of indirect sanctions against Russian agricultural exports, sanctions on cargo insurance and their safe payment.
The head of the Organization must ensure the decision of international organizations to lift the sanctions blockade on Russian grain. Guterres pledged to start the process of lifting restrictions and to contribute as much as possible to the provision of world markets with domestic products. It was on this basis that Russia agreed to sign a tripartite agreement on unblocking the ports of Odessa for the export of products from Ukraine.