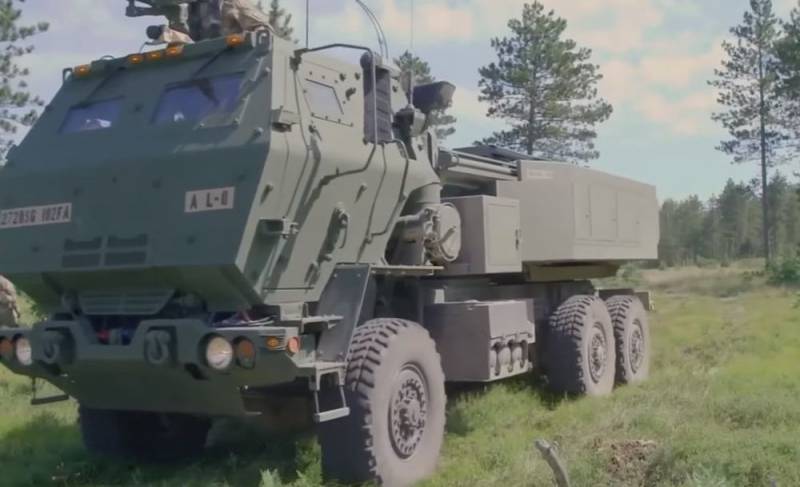 On July 23, a bipartisan delegation from the US Congress visited Kyiv. During the visit, the talk, among other things, turned to further arms supplies to Ukraine as Western aid to confront Russia. In particular, they talked about a family of universal launchers that combine MLRS and fuel dispensers.
It should be noted that before that, the head of the Ministry of Defense of Ukraine Oleksiy Reznikov said that the Armed Forces of Ukraine needed 50 units of highly mobile wheeled launchers of the M142 Hymars type (HIMARS) for successful defense against the RF Armed Forces. At the same time, 100 units of such weapons systems will be required for active and effective offensive operations. However, the Americans and their allies are likely to be skeptical of such figures.
It is not a fact that we have 50 HIMARS installations in our arsenal. I think now the goal is to reach the number of 25-30 units. It will be a combination of HIMARS and several MLRS systems (tracked M270 - ed.) from the UK and other countries. We will try to provide as much as we can
- Smith specified in an interview with Radio Liberty (recognized as a foreign media agent in the Russian Federation).
Based on this, it can be reasonably assumed that the parliamentarian had in mind the total (cumulative) number of UPUs, which in the foreseeable future will not exceed 30 units, including taking into account all the above types already delivered and promised. The M142 differs from the M270 not only in the chassis, HIMARS has one interchangeable package for six 227-mm MLRS rocket-propelled ammunition, while the MLRS has two. They can be equipped with one operational-tactical missile.